DTN and AgVend Partnership Brings Advanced Offer Management Solution to Agribusinesses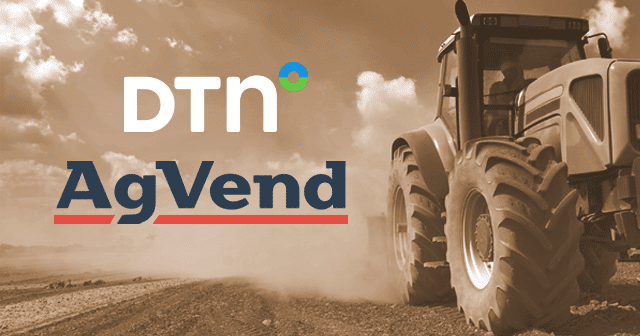 Minneapolis, (November 10, 2021) – DTN, a leading provider of operational intelligence, and AgVend, the leading provider of digital engagement software to serve the producer of tomorrow, announced today a strategic partnership to simplify grain offer management for shared retail customers.
"Empowering agribusinesses and their customers with accessible, real-time data and operational intelligence is one of our top priorities at DTN. This partnership connects grain portal data from DTN to make doing business easier from the grower to the grain originator," said Grey Montgomery, senior vice president of agriculture operations.
Under the partnership, retailers using an AgVend-built Grower Portal and  the merchandiser management platform from DTN can now enable growers to "make" and "accept" a grain offer easily, from any device. Today, AgVend's Grower Portals already include contracts with eSignature, real-time scale ticket visibility and up-to-date commodity prices. This announcement builds on the existing DTN weather functionality and is part of a broader strategy to integrate DTN news, market analysis, and alerts as configuration options for a retailer's Grower Portal.
"By adding DTN to the AgVend Integration Ecosystem, we are able to increase the value of our platform for our Partner Retailers and their customers," said Alexander Reichert, co-founder and CEO of AgVend. "Our two companies share a commitment to work constructively, seeking efficiencies versus creating redundancies, in our efforts to build the future of the digital grower experience for ag retail."
The DTN and AgVend partnership removes the need for growers to switch between apps, providing a connected digital experience producers have come to expect. The two companies are taking an important step in enhancing grower engagement and will continue to build upon this foundation.