With extreme weather events on the rise and the inflated costs of key resources, it's never been more critical to manage winter roads effectively and efficiently.
Visit with a DTN expert in booth 8116 to learn how we can help you enhance your planning and tackle your challenges before, during, and after the storm. Our solutions support safe, smooth daily operations — and are a serious game-changer during significant weather events. #PWX2022
Discover how weather risk communication can drive stronger decision-making. Join DTN Strategic Product Manager Ben Hershey's presentation in the New Product Showcase and Theatre, at 12:30 p.m. on Sunday, August 28.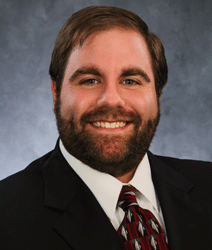 Ben Hershey
Date: 08/28/2022 - 08/30/2022

Location: Charlotte, N.C.

Booth: 8116