DTN Acquires Online Fuels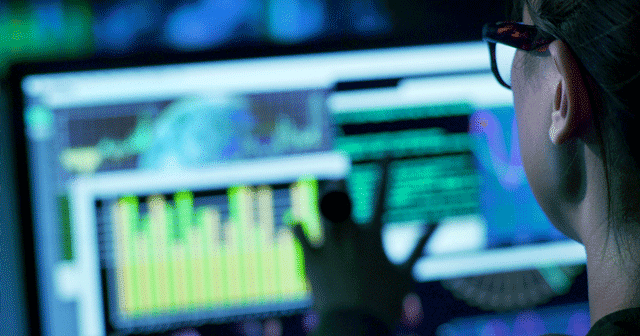 The acquisition will allow DTN to provide commodity buyers and sellers around the world a robust, transparent online marketplace that will deliver operational intelligence for better risk mitigation
MINNEAPOLIS (May 26, 2021) – DTN, a leading data, analytics and technology company, has acquired Online Fuels, the leader in digital transformation solutions for the refined fuels market. With the addition of the Online Fuels' innovative online trading platform, DTN is now the leading provider of solutions that bring visibility where it hasn't existed before. In the near future, refined fuels customers will be able to access to their operational data in one seamless platform along with the ability to support end-to-end buying and selling transactions.
The industry-leading solution solves a complex issue many commodity traders around the world face: how to complete transactions using real-time data to drive better profitability while also mitigating risk. Many transactions today are logged in separate programs or documents, leading to increased risks of human error. The end-to-end online marketplace – once added to the DTN suite of solutions – will alleviate that risk and allow customers to make confident decisions that impact their bottom line.
"Our customers look to DTN to not only make sense of their data and deliver operational intelligence, but also to do so through innovative solutions that support complex decisions and give their business a competitive advantage," said Marc Chesover, president of DTN. "Adding the Online Fuels team and online trading platform to DTN solutions strengthens our ability to serve our customers around the world and solve a long-standing challenge of digitizing their buying and selling transactions."
Once integrated, DTN will be able to seamlessly connect the buyers and sellers of commodities worldwide through a robust online marketplace. In the future, the company plans to leverage the Online Fuels technology and offer it to additional markets and industries.
"By joining the DTN team, we see a great opportunity to continue investing in our ability to support digital transformation within the refined fuels industry in Europe and, later, North America," said James Stairmand, former CEO of Online Fuels. "Through the integration, we will match our solution with existing and future DTN platforms to give our customers the tools needed to confidently make decisions, mitigate risks and turn their operations into a competitive advantage."
The combined offering, once available, will provide a cohesive view of operations and the technology necessary to facilitate end-to-end transactions. This acquisition furthers the DTN mission of empowering customers with intelligent and actionable insights that result in confident decisions and a competitive advantage.