DTN WeatherSentry Airport Operations Edition Launches in Europe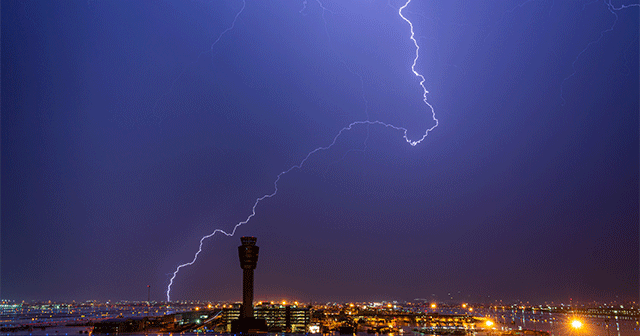 Weather solution designed to support safe and efficient ramp and airside operations.
DTN, an independent source of insights, analysis, and decision-support solutions, announced today that its premier weather solution WeatherSentry® Airport Operations Edition is now available in Europe. Designed for the specific needs of airport ramp and airside operations, WeatherSentry provides year-round fast, accurate, and comprehensive weather briefings and alerts — reducing injuries to personnel, streamlining resource allocation, and improving operational efficiency.
Accurate weather forecasts and access to real-time weather data and meteorological consultation are vital across the aviation industry, but airport operations face specific weather challenges. Operational teams must mitigate the impact of adverse weather conditions and minimize disruption to flights. Without timely responses, it can cause operational delays and even result in temporary airport closures.
WeatherSentry Airport Operations Edition provides operational teams with industry-leading weather alerts, and global lightning detection. Forecasts and alerts are supported with advice from professional meteorologists. The OnDemand feature enables operational teams to get answers to weather questions online, within minutes.
"At DTN, our priority is to provide the insights our customers need to optimize their weather-based decisions around threats to people and profitability," said Wes Hyduke, DTN Aviation Senior Product Manager. "Launching WeatherSentry Airport Operations Edition in Europe is another step toward helping our aviation customers keep ground staff safe and reduce weather-related risk all over the globe."
WeatherSentry is a professional weather decision support solution integrating many sources of critical information into an easy-to-use, web-accessible operational weather management platform. The application offers quick access to up-to-the-minute and detailed forecasts, surface conditions, and global lightning detection. Users can customize WeatherSentry to fit their organization's needs and create alerts to provide information for chosen locations.
DTN is a leader and innovator of aviation weather solutions, with 40 years of experience in commercial aviation weather. Customers include some of the world's busiest airports and over 250 commercial airlines.