How the trucking industry adapts to winter weather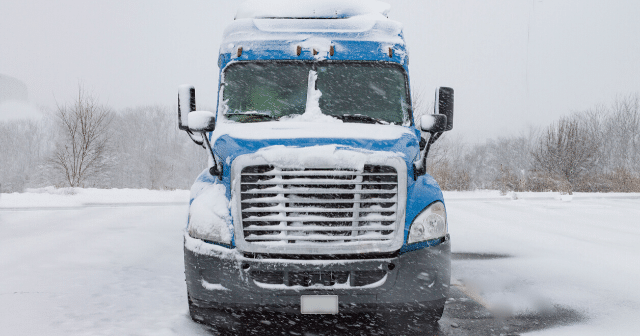 Every winter, drivers encounter significant issues with road conditions. Severe weather occurrences like heavy precipitation, blizzards and high winds are estimated to cause an average of 23 percent of all trucking delays in the United States. These delays cost the trucking industry almost $3.5 billion annually. While these severe weather incidents may cost transportation companies more than $100 million daily, the ripple effects become apparent to retailers and eventually consumers.
Even if truck drivers can safely drive on roadways, they can still encounter unexpected situations that hurt the trucking and transportation industry. When a winter storm hit portions of South Dakota in October 2014, power was lost to over 22,000 homes and businesses. These widespread power outages caused many businesses that relied on daily shipments, such as restaurants and grocery stores, to close unexpectedly. Roads were maintained in such a way that some shipments were able to get through, only to find the businesses closed because the shipping company was not notified in enough time to cancel the shipment or re-route it to another location, causing lost profits and time for the trucking companies and their drivers.
Extreme cold can also impact delivery schedules. In late January 2018, when the polar vortex descended into the northern Plains and upper Midwest, many delivery companies, including USPS and FedEx Freight opted to suspend service in up to 11 states, primarily for the safety of employees.
According to the U.S. Department of Transportation, every year the trucking industry loses 32.6 billion vehicle hours to weather-related incidents. Lessening these delays is key to maximizing profit and meeting the public's needs. When major weather events occur, transportation companies rely on a variety of tools and weather insights to ensure that their resources are being utilized in the safest and most efficient method possible.
This ensures that they keep their drivers, vehicles and other people on the roads safe.