Weather Analytics Helps Rugby Football Union Make the Right Call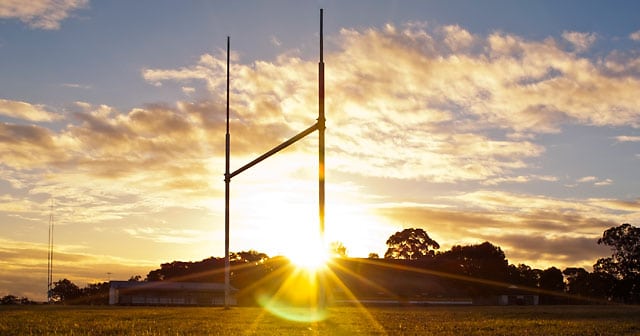 Call it the 11th man, a secret weapon, or extra eyes on the field, but the right weather data in the hands of a sports team is a competitive edge.
Weather analytics has evolved from forecasting whether the game will be played in rain or shine to providing valuable operational intelligence in real time. And just like a scout who recognizes talent, Jim Buttar, head grounds person at the Rugby Football Union (RFU) recognizes the value of advanced weather intelligence in DTN Weather Sentry.
"We had a weather service in place, but I knew there was more out there that would bring greater value to the business," Buttar explained. Buttar wanted information that provided more than the forecast. He wanted real-time data and nowcasting so that his organization could make confident and flexible decisions across their operations.
One Truth, Many Decisions
Like any major sporting club, the RFU has multiple stakeholders who rely on the weather for different reasons. As the sports turf manager, Buttar wanted the right information to manage the pitch. With weather being the biggest variable, applying fertilizers and chemicals in the right conditions is critical to balancing the cost and maintenance of the pitch.
The head of facilities needs accurate weather information to plan and predict energy consumption. The health and safety coordinator is concerned about the public safety of the players, employees and the 82,000 fans at Twickenham Stadium. And the venue director and competitions department that host and run the events need to know the weather to play on, postpone or cancel games due to adverse weather.
"We want everyone to have a great experience," Buttar said. "Public safety is absolutely critical but if we can have a weather solution that is accurate and reliable, we can fine-tune to a point where we can safely host an event and not have a huge impact due to weather."
The Competitive Edge
And, then there is the competitive advantage of weather analytics. Players and coaches that trust forecast and real-time weather information can devise – or alter—their strategy.
RFU Head Coach Eddie needs a reliable and hyperlocal forecast so his players can prepare to play in similar conditions. The team will have a training practice the day before the game to get a "feel of the pitch". Equally important is what is happening during the game. Have the winds picked up or dropped, is it going to rain in the next 10 minutes?
"Ultimately, I wanted something that was reliable so that we could base our operational decisions around one set of information but was flexible enough that each department would have different weather notifications conditions based on their decision criteria," Buttar said. "We have found an exceptional solution with DTN WeatherSentry."
To find out more about how the Rugby Football Union uses WeatherSentry read the RFU case study. Learn more about WeatherSentry Sports Edition features and benefits.