Weather-specific Safety Plans are Critical for Successful Outdoor Events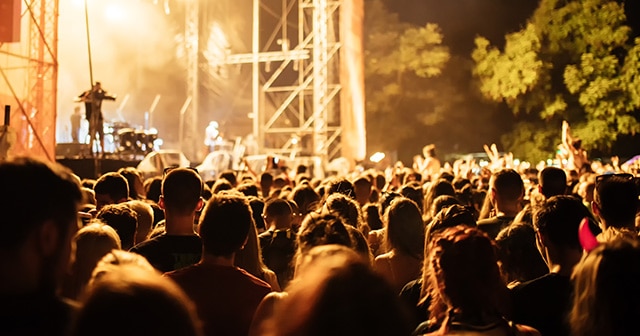 Hundreds of thousands of outdoor events occur across the world each year, from large music festivals to small-town, little league baseball games. Weather, particularly lightning and severe storms, is a key safety consideration for each of these outdoor events. From 2006-2019, 418 people were struck and killed by lightning in the United States with over 60% of these fatalities occurring as these individuals participated in outdoor leisure activities. Besides lightning, the approximately 100,000 thunderstorms that develop across the U.S. each year may also be accompanied by damaging winds, torrential rain, large hail, and tornadoes, posing safety threats to anyone outdoors.
As nearly all outdoor events will be subject to these potential weather threats, public safety needs to be a top priority for event managers and organizers. It is imperative that event organizers be equipped with a comprehensive weather-related safety plan, a monitor of real-time weather information, and accurate weather information to mitigate risk.
There are many resources available for helping venues prepare for weather-related events, including the National Center for Spectator Sports Safety and Security, NCAA, and the Event Safety Alliance, which have all developed guidelines and resources to help venues be better prepared. Within these guidelines, weather monitoring along with evacuation plans and mass communication are addressed to provide better public safety.
Central to any safety plan is access to accurate weather information along with an actionable plan based on that real-time weather information. There are thousands of weather apps available, so understanding which apps offer the most accurate, timely information is key. Sound weather information is needed to strengthen decision-making confidence in suspending, evacuating, or cancelling events.
Two of the most important tools to help successfully navigate inclement weather events are high-resolution, single-site radar and real-time lightning information. The foundation of both these tools is underpinned by a common factor – real-time weather data. Larger venues should also consider using a professional weather company to support events. Many professional weather services provide PC and mobile weather applications, including online services with state-of-the-art alerting capabilities and integrated horn systems. Professional services also provide customizable alerting thresholds which allow venues to set up alerts when hazardous weather, such as lightning strikes, enters pre-set advisory or warning zones.
In addition, a professional weather service can offer dedicated weather professionals to support an event. The expertise of a professional can provide confidence in making timely, correct decisions and minimize the potential for false alarms. The meteorologist may also use on-site lightning detection equipment and possesses the skills and tools necessary to analyze crucial data in order to monitor quick-changing conditions. In addition to providing briefings of custom forecasts or daily planners, an on-site meteorologist actively monitors developing weather and assists with the evacuation plan – providing any suggestions to make improvements.
The risk of not using the most accurate weather information could result in unnecessary event delays that could cost an event upwards of hundreds of thousands of dollars when considering everything involved with rescheduling or delaying; that could include transportation, lodging, staffing of facilities, security, and media agreements. Not only are false alarms costly to the event organizers and sponsors, they result in apathy in the general public – making them less likely to take threats more seriously in the future.
Beyond keeping people safe and limiting costly false alarms, insurance companies now also recognize the value reliable weather data has in mitigating the risks to the public from adverse weather. Many insurers have developed policies that will cover events that need to be postponed or canceled due to inclement weather, and insurance premiums typically increase for events that do not utilize professional weather services.
A holistic approach to safety at outdoor events and venues requires a well thought out weather-related action and evacuation plan. The ability to monitor weather conditions in real-time with accurate information, while communicating the threats in a timely matter are imperative. Working collaboratively with an expert weather partner will allow for a given event or venue to confidently make decisions – reducing the potential human impact from adverse weather conditions while also limiting the financial implications that may arise from inaccurate or unreliable weather data.
For even more information on successful weather monitoring case studies, insights and ideas, download our "Why Event Organizers Need A Comprehensive Weather Safety Plan" white paper.