Pavement Forecasting: How MDSS Can Save Your Summer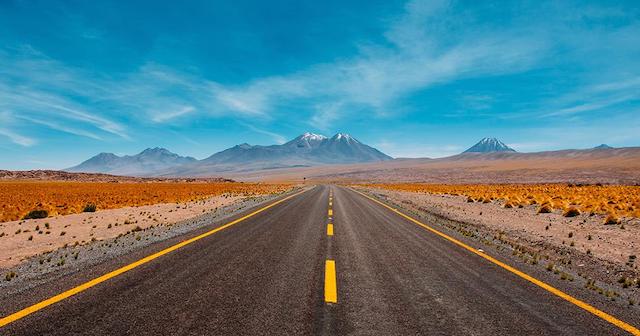 Known primarily for their wintertime use, Joseph Urh shines some light on the lesser-known application of MDSS tools during the summer months.
While the benefits of using maintenance decision support systems (MDSS) in the winter months are well known – with the forecasting tools excelling in representing the effects of wintry precipitation on pavements – they can also prove beneficial during the summer months.
Rather than using MDSS to determine the optimal time to dispatch snowplows to in-need areas, in the summertime MDSS can be utilized to determine the best time to perform short-term road work. In fact, in areas such as Wisconsin, using MDSS in the warmer months can be just as important as using it during the winter.
Mike Adams, road weather information system (RWIS) program manager at the Wisconsin Department of Transportation, is well aware that snow and ice in the winter months can pose a severe threat to drivers. He also knows, however, that concrete pavement expands when warmer weather arrives, frequently resulting in pavement buckles.
Buckling pavements create a different kind of danger for drivers than a snow-covered road. Fortunately for Wisconsin drivers, Mr Adams knows the conditions in which pavement buckles are more likely to occur, allowing Wisconsin DOT's RWIS and maintenance crews to be able to use Iteris' ClearPath Weather MDSS to stay ahead of potential problems.
To prepare for the possibility of pavement buckles, Mr Adams says they "use alerts set up in MDSS and a module in maintenance operations decision support system (MODSS) to provide early notice that conditions are favorable for buckling".
"Managers are then alerted to the possibility of buckles and can thus have crews at the ready to perform repairs," he adds.
Similar summertime applications of MDSS can be used in other areas of the country to help crews stay ahead of their local summertime roadway concerns, with MDSS supporting a wide variety of summer maintenance activities – including chip sealing, concrete repair, crack sealing and hand spray applications, among other activities. Even some non-roadway actions, such as controlled burns, can be monitored using MDSS.
For each of these supported activities, certain atmospheric criteria must be met for MDSS to lift the restriction on the action. These criteria often relate to precipitation chances, wind, relative humidity and pavement conditions/temperature, in addition to a temporal aspect. While the criteria will change depending on the desired maintenance action – assuming all criteria are met – MDSS will lift the restriction for the appropriate hours, thus highlighting the most opportune time to perform the maintenance activity.
While MDSS can certainly provide valuable information on its own, some users are also receiving additional services relating to summertime hazards from the Iteris Weather Operations Center.
These services relate to the more frequent summertime hazards of flooding and severe thunderstorms. In both instances, forecasters alert the customer when there is an elevated risk of flooding or severe thunderstorms in their area. Periodic updates are sent to these clients as long as the threat persists. Similar to Wisconsin, these alerts provide those in decision-making positions the ability to assess the situation and make appropriate staffing adjustments to best handle the potential threat. In the most severe cases, like flooding from a tropical system or a widespread damaging wind event called a derecho, these forecasts are necessary to coordinate with other agencies on how to begin the cleanup process.
Above: Snowplows in June! Severe weather brought hail to Nunn, Colorado on June 19, 2018.
The Bottom Line
Despite being primarily known for its effectiveness during the winter months, MDSS solutions like ClearPath Weather can serve as a powerful, year-round tool that can be just as helpful in mitigating the effects of summertime conditions on pavements and roadways.