US Biodiesel Demand Bleeds Lower on Exemptions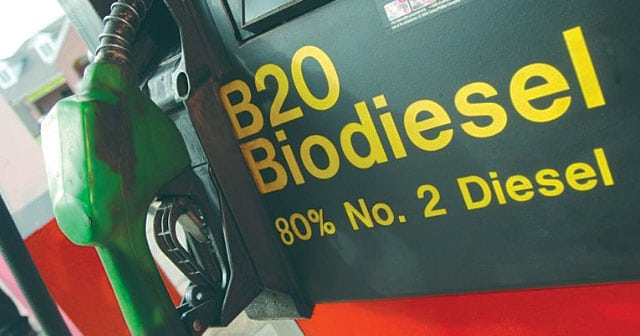 The biodiesel industry is facing regulatory challenges that are seemingly driving demand downward. That said, there are areas where the biomass-based diesel category continues to grow. In short, the growth seen in these areas – such as truck fleets – can benefit soy farmers who are contributing to biodiesel production.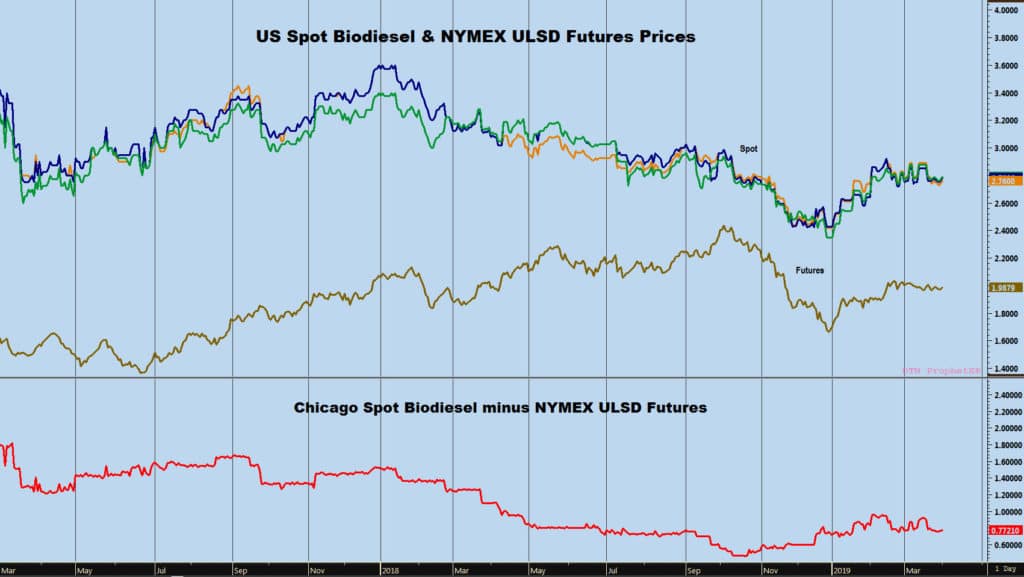 We've seen projected demand for biomass-based diesel in decline because of a raft of Small Refinery Exemptions (SREs) issued by the U.S. Environmental Protection Agency that biofuels advocates believe are undercutting the Renewable Fuel Standard (RFS).
Scott Irwin, an Agricultural Economist at the University of Illinois, estimates the issuance of SREs has led to a decreased demand against mandate of 2.5 billion gallons of biomass-based diesel during 2016 through 2018, and will likely exceed 700 million gallons this year.
The National Biodiesel Board is concerned with the downward trend and foresees it to impact the industry throughout this calendar year. "The 2017 volumes for biomass-based diesel were set at 2 billion gallons, well below the industry's proven ability to produce fuels. Now, the retroactive small refinery exemptions for 2017 have cut the obligation by more than 240 million gallons or 12 percent," said Kurt Kovarik, vice president of federal affairs for the National Biodiesel Board. "Because they're retroactive exemptions, the reduced demand for biomass-based diesel will hit our industry throughout 2019."
Mandated demand for biomass-based diesel under the RFS was 2.1 billion gallons in 2018 and again this year, increasing to 2.43 billion gallons in 2020. Biodiesel and renewable diesel can also satisfy the advanced biofuel nested category under RFS, which is 4.92 billion gallons in 2019, up from 4.29 billion gallons in 2018. Biomass-based diesel is the marginal gallon that can fill the "conventional gap," or mandated ethanol demand under the RFS above E10 providing additional demand pull.
Lost demand due to SREs have pressured prices for both biodiesel sold in the physical market and especially for Renewable Identification Numbers, credits submitted to the EPA to show compliance with the RFS.
Undoubtedly, the diminished mandate has slowed the growth rate in production, although U.S. biodiesel output continues to expand. A healthy production margin has helped in defraying lost revenue from lower RINs and physical prices.
The Energy Information Administration, the statistical and analytical division within the U.S. Department of Energy, shows U.S. biodiesel production declined to a nine-month low at 144 million gallons in January, although each year output begins at its lowest point and works higher, especially during the second half of the year. EIA data shows January output up 19 million gallons or 15% from January 2018 and 51 million gallons or 55% above the January 2017 production rate.
EIA indicates biodiesel production in 2018 at 1.853 billion gallons, up 257 million gallons or 16% from 2017, against capacity of 2.5 billion gallons. EIA projects U.S. biodiesel production at 2.2 billion gallons this year and 2.4 billion gallons in 2020.
Despite this challenge, biodiesel remains a top choice for truck fleets, according to the National Truck Equipment Association. NTEA said its annual Fleet Purchasing Outlook Survey found for the third year out of the past four, fleets name biodiesel as their number one choice for alternative fuel use.
There's also an opportunity for biodiesel demand to pick up in the second half of 2019 in advance of the Jan. 1, 2020 effective date for International Maritime Organization's regulations that mandate a reduction in marine fuel sulfur requirements from 3.5% to 0.5% in oceangoing vessels globally. Marine vessels consume about 4.3 million barrels per day according to the International Energy Agency, about 4% of global oil demand. The mandated decline in marine fuel's sulfur level will mean it will compete with diesel fuel, with the market for compliant marine or bunker fuel expected to be very tight when the regulation takes effect.
Policy will continue to affect short-term growth in demand, with the industry hopeful there will be fewer SREs granted going forward based on recent comments from EPA Administrator Andrew Wheeler noting RIN values have dropped sharply, easing financial distress for refiners. Legislation has again been introduced reinstating a tax credit for blending biodiesel into petroleum-based diesel that would spur trading and demand, lending support for soy farmers and biodiesel producers alike. These issues along with market fundamentals will be closely watched over the coming weeks.