Real-time Traffic Data Heralds Big Drop in Gasoline Demand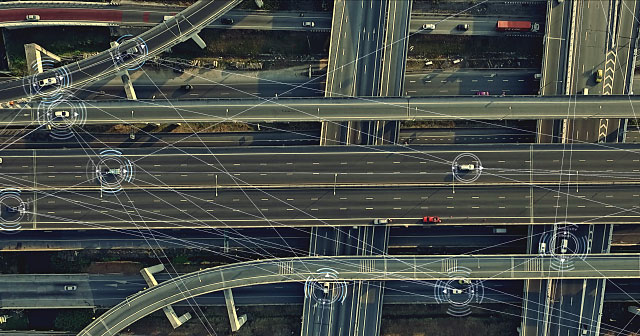 As the COVID-19 outbreak has spread around the globe over the past month, transportation has ground to a halt in the world's largest cities. With cities and states in the United States closing businesses and schools, and even restricting travel for anything other than specific critical needs over the past week, gasoline demand has been crushed. Real time traffic data suggests travel in America's largest cities is down over 50% from their historical seasonal norms, which could lead gasoline demand to drop to its lowest in over 20 years. Without extreme cuts to refinery runs, gasoline stocks are set to surge in the coming weeks.
While the Energy Information Administration's proxy for gasoline demand, finished motor gasoline product supplied, reflected rising demand relative to the prior week in last week's Petroleum Status Report, it is certain that this strength will not persist. Gasoline product supplied was seen at 9.69 million bpd for the week ending March 13, up 288,000 bpd from year-ago levels for the period. It is important to consider that this backward looking data does not reflect the rolling shutdown of some of the nation's most populated states like New York, California, Illinois and Ohio over the past seven days.
CityMapper, an application which integrates data for all urban modes of transport, uses real-time data streams to track the percent of a city moving compared to their historical average. Using this data, we can see that the eight U.S. cities tracked by CityMapper services have experienced an average 54% decline in transportation activity from levels seen two weeks ago. Despite the outbreak in Washington, Seattle has fared the best, down 33% from two weeks ago, while Chicago has shown the steepest decline in activity, down 69% over the past two weeks. As of Tuesday, New York City had the absolute lowest percent of transportation activity according to the index. With just 8% of the city moving, activity in New York City is down 59% over the past two weeks.
Currently, 15 states have issued stay-at-home orders to their residents, accounting for 41.4% of the total U.S. population. Including the additional four states which have ordered all nonessential businesses to close but have stopped short of issuing stay-at-home orders, 47.7% of the U.S. population is being forced to severely limit travel. Real time traffic tracking data from TomTom show similar declines as CityMapper data, with traffic congestion during peak hours down 44-66% over the past week in key cities like New York City and Los Angeles. Some cities less impacted by the virus in the central U.S., like Oklahoma City, are only seeing traffic levels down 20% to 25% from their norms but are still in contraction, nonetheless.
April RBOB futures nosedived to a 21-year low at $0.4115 gallon or $17.30 bbl as of the NYMEX close Monday, while a rally early in today's session has been pared in market-on-close trade. Gasoline prices are likely to continue to come under pressure in the coming weeks as demand contraction is expected to outpace cuts to refinery runs leading to swelling stocks.