Combines Roll into 2022 Harvest
As we move into harvesting the 2022 crop, this challenging growing season continues to throw some curves our way.
There appears to be little relief from the tight global grain supplies that we've talked about throughout 2022. USDA continues to predict the 2022-2023 season will result in some of the lowest U.S. corn stocks in 10 years, with the lowest soybean stocks in the past seven years and shortest wheat stocks in nine years.
Continued growing conditions and high demand around the world make for well-supported prices, but they cause food security issues around the globe. The war in Ukraine–growing more sinister and prolonged as I write this–also means there will be little feed grain support from the Black Sea region.
Drought monitors and DTN soil moisture data show growing drought, especially in the west. In addition, growing portions of the Midwest are showing below normal soil moisture levels, a concern as we think about 2023.
On the weather front, we haven't yet shaken La Nina, with models pointing to that phenomenon holding on for a third fall. For more details on that and any potential break from the dryness, La Nina brings to the U.S. Midwest, watch our latest outlook video by DTN Ag Meteorologist John Baranick; a link to it is elsewhere on this page.
Globally, dry weather in South America, particularly in the main corn production areas of Argentina, slow planting progress there, which typically starts in late September. Soybeans could fair better if DTN's weather predictions of increased rainfall chances come to pass. But there is a lot of "we will see" caveat added to any forecast for improving conditions.
U.S. yields for both corn and soybeans continue to lean to the light side, with USDA estimates and the latest models from our partner Gro Intelligence pointing to less than trend-line levels.
Side-Effects of Low Precip
The relatively warm, dry fall will speed crop dry down and give combines a firm path for harvest. But the overall dryness is also causing a drop in river levels, which will hamper barge traffic. As our Basis Analyst Mary Kennedy has been reporting in her Cash Market Moves column, barge lines have been ordered to lighten carrying capacity to reduce draft–the amount of the barge's hull below the water line. Smaller loads require more barges to haul the same amount of grain or other bulk freight, increasing shipping costs and potentially hurting basis levels as grain shippers move to protect margins.
The second leg of the U.S. grain shipping stool, railroads, continue to deal with their own risk of running aground. Union railroad workers threaten strikes due to job cuts, little time off, and other working conditions; all the while, railroad giants BNSF and Union Pacific report high profits. We will continue to monitor those negotiations and other events that can influence the free flow of the 2022 fall harvest.
Be Safe This Harvest Season
The ongoing drier, warmer weather has also increased the danger of fires from dust-caked combines and hay balers getting a last cutting. We've been writing and covering those conditions to keep everyone mindful of the threat and, in general, covering harvest safety issues. It can be one of the most dangerous times on the farm as long hours, the need to move large equipment, and loading and unloading grain bins all create the potential for severe injuries and worse. Unfortunately, safety is too easily taken for granted, so we'll continue to raise the issue; preventing just one mishap makes an effort worthwhile.
Increase in Climate-Facing Farm Programs
While climate change continues to be a controversial subject in some corners of agriculture, interest in carbon-credit programs grows. For an in-depth look at these programs, and the sustainable and regenerative-agriculture theories that shape them, check on the November issue of our Progressive Farmer magazine. The focus is on new programs and the practices farmers are finding successful, and the issue is chocked-full of information and usable ideas. That issue is due to hit mailboxes in early November, and we'll also carry those stories on our DTN digital platforms.
At DTN, we're becoming more involved in these efforts than just writing and talking about them. For example, we're part of a coalition of farm groups called Farmers for Soil Health, that in September received a $95 million USDA grant to increase cover crops and conservation tillage in 20 states that produce more than 85% of the country's corn and soybean crops. One of the coalition's goals is to double cover crop acreage nationally.
The grant was part of an overall effort by the USDA to triple funding for climate-addressing projects. So far, USDA has announced some $2.8 billion in 70 grants under its Partnership for Climate-Smart Commodities program. We'll continue to look into the plans and progress of those grants, coverage led by our award-winning Ag Policy Editor Chris Clayton.
As everyone in the ag industry prepares for and works through harvest, the DTN/Progressive Farmer team is also hard at work ramping up this year's DTN Ag Summit.
If you're familiar with our annual Summits, now in its 16th year, you know we traditionally meet in Chicago in early December to discuss the challenges and opportunities in the coming year. Following our 2020 Summit, which was virtual due to COVID-19 restrictions, we received an outpouring appreciation for the virtual event held that year. So many farmers and farm business leaders longed to be part of a DTN Summit yet couldn't make the trek to the Windy City for various reasons.
Given the call for another virtual event, we chose to go all-virtual again in 2022. This year's Summit will be on Dec. 12-13 and will feature the same level of thought-provoking speakers and discussions of issues critical to agriculture as our physical meetings. The only difference is the ability to attend them from your office, shop, or home.
You can watch for details of the event on our DTNPF.com and other digital platforms, and I hope you'll consider attending, learning, and continuing to be part of the DTN community.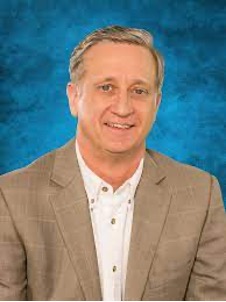 About the author
Greg Horstmeier joined DTN in August 2007 as production editor; he became editor-in-chief in July 2010 and today oversees the staff who produce news, weather and markets content for DTN digital and Progressive Farmer print platforms.
Previously, Horstmeier served six years as director of the extension and agriculture information news office at the University of Missouri. Before that, he was the chemicals and technology editor for Farm Journal and crops editor of The Pennsylvania Farmer.
Throughout his career, Horstmeier has won numerous awards from organizations like the American Agricultural Editors Association, the National Association of Agricultural Journalists, and the Mid-American Crop Protection Association. He co-wrote one of the first international studies on farmer attitudes on biotechnology and other 21st-century production practices.
Horstmeier graduated from the University of Missouri-Columbia with an agriculture journalism degree with an emphasis in agriculture economics and photojournalism.