Drought Conditions Continue in Areas of Southeast Australia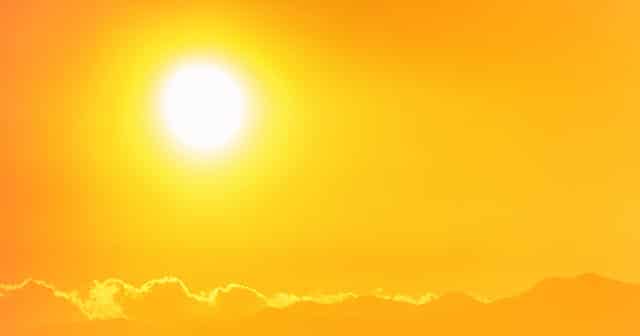 Our meteorologists are monitoring weather globally and our team in Australia is reporting unusual weather within the country over the past few years. In particular, much of southeastern Australia has been affected by drought for more than two years, with last year seeing exceptionally dry conditions and record-breaking heat.
These dry conditions combined with high temperatures have had an alarming impact on water resources. One of the most impacted areas is the Murray-Darling Basin (MDB), which spans across a vast area of southeast Australia and is one the most significant agricultural regions in the country. This has greatly impacted streamflow, soil moisture and water storage across the region. Water supplies are now critically low for some farming areas, requiring a sustained period of above average rainfall to relieve such deficiencies.
Australia has historically exported 90 percent of its agricultural products to the rest of the world. Wheat, barley and wool top the country's list for the most exported goods. However, due to the extreme drought conditions through the agricultural regions of the country, production and exports have slowed. While this impact hasn't yet been felt on a global scale, it is likely to impact global supplies – particularly of wheat – as the drought lingers on.
Australia's cooler months, April to September, have brought more frequent cold fronts and rain-bearing systems. However, in recent years, lower than average rainfall has become consistent across southern Australia during these cooler months, linked to a southward shift of those rain-bearing systems and strengthening of the sub-tropical ridge.
Below average rainfall continued across much of southeastern Australia during the month of April. In May and June, the country saw increased rainfall for some coastal areas of southeast Australia and far southern reaches of the Murray-Darling Basin. Unfortunately, the rain missed areas of the Basin where it is needed the most. The latest July-September rainfall outlook indicates below-average rainfall across southeastern Australia. Therefore, the Murray-Darling Basin is unlikely to see much respite from current drought conditions.
Despite a weakening El Niño like pattern across the tropical Pacific Ocean, international climate models indicate that Australia's other key climate driver, the Indian Ocean Dipole (IOD), is highly likely to become positive this season. A positive IOD is associated with cooler than average waters around the northwest coast of Australia and less moisture in the atmosphere. This modifies the path of rain-generating weather systems coming from western Australia, which usually results in less rainfall and higher than average temperatures across central and southern parts of the country throughout winter and into spring.
The length and severity of drought conditions currently being experienced across southeastern Australia have a significant impact on businesses and particularly on farmers. For 40 years, the climate in Australia has been rapidly warming, resulting in an increase in extreme heat events and rainfall deficiencies. Farmers and other businesses in the region are analyzing weather trends and beginning to identify ways to adapt their practices to accommodate for the changing climate.