Enhance your understanding of the 2020 tropical storm season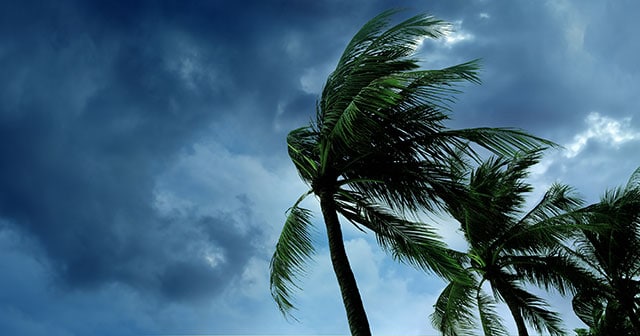 Our meteorologists correctly predicted both an early and active 2020 tropical storm season. Since our 2020 Tropical Storm Update in May, we've seen Tropical Storm Isaias ravage the northeast United States — and as this is being written, twin storms Marco and Laura are heading straight for the Louisiana and Texas coasts.
To help organizations better understand, prepare for, and manage their tropical storm risks, DTN Meteorologists Jeff Johnson, Nathan Hamblin, Stephen Strum, and Ryan Fulton, recently hosted a webinar to provide a mid-season 2020 tropical forecast.
The team recapped the season so far. They reviewed tropical climatology and trends, discussed the impacts of COVID-19 on preparation and response, and covered the expected seasonal influences. They also examined model outlooks, the DTN mid-season outlook, and the short-term tropical outlook. Below are just a few highlights. Watch the video to get the full report and forecast.
Mid-season outlook highlights
The start of the season has been very active with 11 named storms, two of which have been hurricanes. The United States has seen two hurricane landfalls and three tropical storms causing more than $5.9 billion in damage. This is the first year ever to have 11 tropical storms before August 14.
Tropical Storm Bertha started the season off in late May, bringing heavy rains to south Florida — including 14.19 inches to Miami — and causing $200 million in damage.
In early June, Tropical Storm Cristobal made landfall in southeastern Louisiana and moved north — all the way into Lake Superior, a first for a tropical storm.
In July and August, Hurricane Isaias made landfall in North Carolina with 85 mph winds. As it moved inland, it maintained tropical storm intensity all the way to Quebec. Isaias sparked 36 tornadoes, seven of which were EF2s or greater. In the northeastern United States, it left more than 3 million people without power and caused over $4.2 billion in damage — making it the region's most expensive hurricane since 2012's Sandy.
According to DTN meteorologists, below-normal sea surface temperatures are causing a La Niña to develop just west of South America, with higher than normal water temperatures across most of the Atlantic Ocean. Conditions are favorable for an active tropical season in the Atlantic Basin's main development region, from Africa to the Caribbean.
The prevailing steering patterns suggest that the areas most likely to experience a landfalling system will be the southeastern United States, Cuba, and the Windward Islands. In the western Pacific, models indicate a below-average risk for tropical cyclones and typhoons. However, for eastern China and Japan, the risk is above average.
A preview of the U.S. fall forecast shows the Southwest will likely remain in a drier and hotter than normal pattern into October with increased wildfire and drought risks. The remainder of the nation will be warmer than normal, but not into the extreme range. However, there is an increased risk of cold in November for the Northeast. For the Southeast, it should be drier than normal unless a tropical storm makes landfall; there could be heavy rain in those areas. From August to November there will likely be wetter periods across the northern half of the country. Looking beyond the United States, the rest of the globe will also experience warmer than normal temperatures during the fall season.
To find out more about our 2020 tropical mid-season forecast, watch the recorded webinar on-demand. To learn about our tropical weather services and solutions, please visit our page.