Four Things to Expect in a Biden Administration Energy Policy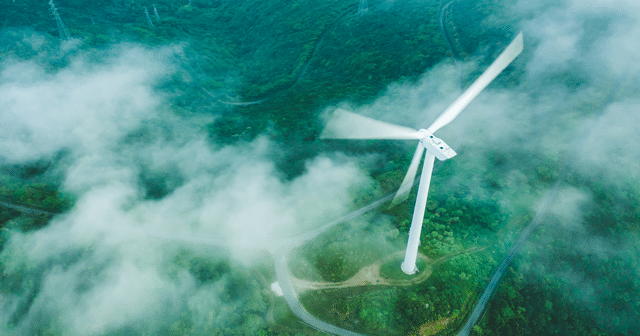 It might not be official until December when states certify which candidate won the most votes within their borders, but President-elect Joe Biden will likely become the 46th president of the United States in January 2021. His energy policies are in sharp contrast with those of current U.S. President Donald Trump. A likely Republican-controlled U.S. Senate may limit some of Biden's more ambitious plans on climate change and energy policy.
A change of heart towards the Paris climate accord

At the top of the list, President-elect Biden is widely expected to have the United States rejoin the Paris climate accord, which was adopted in December 2015. Trump officially pulled the country out of the agreement on November 4, 2019, one year before the 2020 presidential elections. Trump used an executive order to withdraw U.S. participation, so expect Biden to recommit the country to the United Nations' agreement in one of his first actions as president with the same authority.
A reversal of 100+ climate change and energy policy rules

President-elect Biden is expected to use executive orders to reverse or restore more than 100 rules affecting climate change and energy policy that the Trump administration put into place or weakened. There may also be a ban on new fracking on federal lands. Many of Trump's executive orders are tied up in courts, so a Biden administration could simply end the litigation — although Biden might find many of his executive orders also tied up in the courts. For instance, leases granted to oil and gas companies by the federal government are binding.
A myriad of rules enforced by various agencies, rather than one comprehensive Green New Deal

The progressives' Green New Deal — a congressional resolution designed to tackle climate change and support clean energy — and its multi-trillion-dollar price tag is likely to be a nonstarter in a split government. The less expensive Biden Plan would still need support from Congress to enact new taxes to cover the cost, and a Republican-led Senate will not likely agree with the plan, which is considered a radical departure from U.S. energy and climate policies. Instead, a Biden administration may likely look to the Obama administration model in having various government agencies create and enforce stricter rules on climate proposals, such as vehicle efficiency standards.
A move to lift sanctions on Iranian oil exports

As president, Biden may look to have the United States rejoin the Joint Comprehensive Plan of Action agreement reached with Iran during the Obama administration, which Trump pulled out of in 2018. Rejoining would lead to lifting sanctions on Iranian oil exports, which some analysts indicate would prompt as much as 2 million barrels of oil per day to return to the global market as soon as the end of 2021. This is likely not an initial priority for a Biden administration, with talks between Washington and Tehran unlikely before the Iranian presidential election next year, currently expected in June 2021.