Three Keys to Gaining an Edge in Today's Competitive Rack Market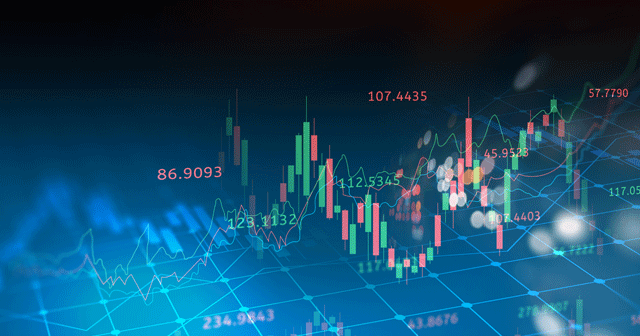 Such a challenging environment leaves buyers and sellers continually seeking a new edge. In this blog, we'll explore three key related takeaways from our recent survey of downstream oil and gas leaders, conducted by Forrester Consulting. Let's dig in.
1. More movement = more opportunity
First and foremost, fast-moving markets are actually good for buyers and sellers. Frequent movement holds multiple opportunities, and if you can leverage shifting rack prices, you can improve your margins.
So how do you do that? With data. But that alone isn't enough to base your decisions. Why? Because nothing bad has happened yet from using the data; you don't know if there are inaccuracies. What you really need is a source that monitors and evaluates the incoming data for outliers, such as sudden, unexpected, or extreme movements that are normally incremental. A reliable source will proactively eliminate these outliers for you — before you base a decision on them.
The data should arrive when you need it, meaning in real time. Instant notifications for price changes are also pivotal as every second counts in the rack market.
Your data should also be comprehensive. Extrapolating the market posture from just a portion of the racks or regions where you do business is a recipe for missed opportunities. In addition, your data source must reflect what's happening at a regional scale, eliminating potential blind spots for you as you execute your strategy.
In our survey, maximizing profitability was a top-three priority for respondents. Fast, accurate, and comprehensive data make that possible, helping protect margins so you can be bolder in the marketplace.
2. Reaction is not a strategy
Next, you need better analyses of market dynamics. Real-time data is crucial as it supports fast decisions. However, it's also important to step back and review your positions periodically. Reacting to market forces is essential, but if that's the extent of your market strategy, it's not much of a strategy. It's more like a contingency. To create a solid, cohesive plan, you must anticipate market dynamics and position yourself to execute on-the-fly.
In our survey, 98% of respondents said operational intelligence — like accurate rack price data — brought them better insights into competitor positions.
To build such a strategy, start by understanding what's behind certain movements and learn to anticipate them. Archival data can help. With years of history to examine, you can begin anticipating opportunities by spotting trends at specific racks. That way, when history repeats itself, you'll have executed your deal before the competition notices an opening. You can further improve your strategy by validating it with your index contract prices.
3. Superior support enables faster business
Good, reliable, and customized data is core to a sound strategy. It can keep business humming if everything works as it should. But what happens when something inevitably goes wrong? That's when the most crucial part of your data infrastructure comes into play: the quality of your vendor's customer service. Are they as worried about downtime as you are? If not, you could miss important revenue opportunities while waiting to get back into the market.
Fixing things when they break is essential, but good customer service goes beyond the basics. It's also about continually working to improve processes to add value and increase performance. Customers shouldn't have to learn software engineering to accomplish that. Your vendor knows their product best, right? They should be the one to make it work to fit your needs. With customized data and helpful, knowledgeable support, you can expect to see your number of successful transactions rise.
Get started today
Now that you know what to focus on, there's a solution to help. DTN FastRacks® offers all of this and more. Receive rack market reports customized to your exact specs — backed by the best support in the industry. Discover how it can streamline your operations and grow your business today.