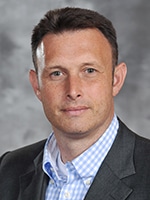 Marc Chesover has more than 20 years of experience in sales, product management and marketing in the software and technology industries. As President, Marc will lead DTN as it continues to grow globally and deliver value to customers.
Marc has an accomplished record of driving growth and impactful sales results for organizations. Most recently, he served as chief revenue officer and board member for MeteoGroup, leading the company's efforts in Europe, North America and Southeast Asia. He has also served in senior leadership roles in the software and technology companies SAP, HCL Technologies and PROS.
Marc is a graduate of King's College in London, England.
Tom Dilworth is an accomplished financial executive with successful experience leading all aspects of accounting, budgeting and financial analysis. He has been Chief Financial Officer for DTN since 2014. Prior to that, Tom served in numerous financial leadership roles with Telvent and Schneider Electric, including Chief Accounting Officer for Telvent GIT and Chief Financial Officer for Telvent North America. He also served as CFO for engineering firm Miner & Miner. Tom has a Bachelor of Science in Accounting from California State University – Stanislaus and a Master of Business Administration from Colorado State University.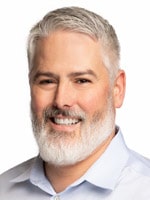 Lars Ewe is a dynamic, effective, and results-driven Chief Technology Officer (CTO). In his role, he sets the overall global direction and roadmap for technology solutions, products and operations. Lars oversees product management, product development, professional services, infrastructure and business applications teams at DTN as they work to drive innovation and deliver operational intelligence to our customers.
Lars has most recently served as the Chief Product Officer and SVP of Engineering for Anaconda, a leader in data science and machine learning solutions. He has a mechanical engineering degree from Technical University in Munich.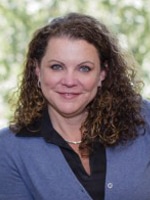 Sarah brings strong expertise in general management, digital marketing strategies, global demand generation, product marketing, public relations and brand activation across web, social and search channels. As the CMO, Sarah champions marketing and focuses on strengthening stakeholder engagement, demonstrating market leadership and optimizing marketing effectiveness globally.
Sarah joined DTN in 2019 and previously held numerous marketing leadership positions of increasing responsibility, most recently as the Interim CMO of Equifax. Sarah was named 2018 Marketing Executive of the Year by the Technology Association of Georgia. She holds a degree in Marketing from Loyola University, and an MBA in Strategic Management from DePaul University.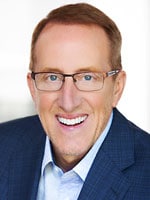 Mike Eilts is the senior vice president at DTN responsible for bringing weather solutions to our customers around the world. Previously, he founded WDT in 2000 with four colleagues in Norman, Oklahoma. Before founding WDT, Mike worked at the National Severe Storms Laboratory (NSSL) for 18 years, the last seven as the Assistant Director. Mike has written more than 75 papers in meteorological journals and conference proceedings and is internationally recognized for his knowledge of Doppler radar and its application to precipitation estimation and hydrology, severe weather warning and aviation hazard detection and prediction. He is an American Meteorological Society Fellow and has an MBA as well as Master and Bachelor of Science degrees in Meteorology, all from the University of Oklahoma.
Heather Killough is an energy technologist and leader with a deep downstream fuels background and more than 20 years of experience in the complex world of transportation fuels. As the Senior Vice President of Energy at DTN, she serves as the voice of the industry and customer, ensuring that solutions deliver operational intelligence across the fuel supply chain and improve our customers' decision-making processes. Heather has a successful history of working within the refined fuels industry with some of the largest oil and gas companies in the world. She brings that experience to DTN where she works closely across the leadership team to continue driving innovation for our energy customers.
Heather has held leadership positions at Argus Media Group, Mansfield Energy and The Pinnacle corporation. She serves on the Fuels Institute Board of Advisors and is active within SIGMA. Heather previously served on the NACS Board of Directors.
Grey Montgomery is a strategic business leader focused on innovation and how DTN delivers operational intelligence throughout the agriculture value chain. As the senior vice president of agriculture, Grey builds on his deep relationships within agriculture and leads a team of experts who bring critical business-decision tools to the market.
Grey has deep and diverse leadership experience in new product development, technology innovation, strategy and business development. He most recently served as the president of Farm Journal's Data and Research Division. Grey holds an MBA from the Wharton School at the University of Pennsylvania.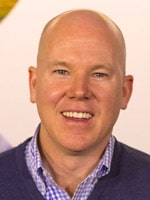 Doug Bennett is a seasoned executive in the digital, data, and analytics space. As SVP Analytics and Professional Services, he leads the commercialization of predictive analytic solutions and deployment of human capital to activate DTN solutions with our customers.
Doug has extensive experience commercializing data and predictive analytics through digital and advisory solutions. Prior to DTN, Doug spent 25 years delivering insights, SaaS, and business intelligence solutions to the consumer package goods industry. He has held executive leadership positions with Acosta Sales and Marketing and Nielsen after beginning his career with Accenture.
Doug earned his bachelor's degree in marketing from Miami University and his MBA from Kellogg School of Management – Northwestern University.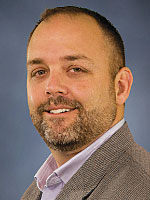 Jay Froscheiser is Senior Vice President-Customer Experience, leading our teams who connect directly with our customers – Customer Success and Global Customer Services. He and his teams ensure our customers are delighted throughout their lifecycle with DTN. Jay joined DTN in 1989 and since then has been a dedicated advocate for our customers and how DTN solves their toughest challenges with operational intelligence. During his tenure with the company, he has served as a senior leader for various technology, operations and customer facing functions throughout the organization. Jay has also been instrumental in the successful integration of several DTN acquisitions. Outside of DTN, Jay supports his wife in the startup and operation of multiple businesses in the Omaha, Nebraska, area.
Mark Holland joined DTN in 2015. He currently serves as Senior Vice President at DTN responsible for strategic global initiatives. He leads a team of colleagues who focus on bringing DTN weather and agriculture solutions to governments and companies globally. Prior to joining DTN, Mark was a principal partner in a technology start-up company. The technical support and distribution business provided ITS and traffic technology solutions. In addition, he founded a consulting business focused on delivering business development, sales, and channel development best practices and strategies. Other positions he has held include Vice President of Sales and Marketing and President for Quixote Corporations Transportation Technology Division. Mark has a Bachelor of Science in Marketing from Appalachian State University.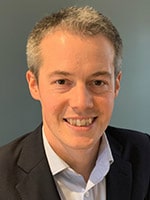 Ben Kelly leads the legal function across DTN, sits on the management team and divides his time between London, Utrecht and the U.S. He qualified as a lawyer in 2007 and has extensive experience of advising on a wide range of legal issues, as well as managing global legal teams. Ben spent the early part of his career working for top city law firms in London specializing in corporate and commercial matters. In 2013, he moved in-house working for a global business in the oil and gas sector before he joined MeteoGroup as their General Counsel in 2017. Ben has since built a high performing legal team and played a key role in the sale of MeteoGroup to TBG and the subsequent integration into DTN. Ben is a graduate of the University of Southampton and the College of Law, London.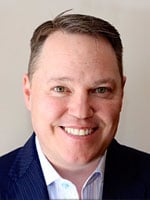 Josh Langford brings more than 25 years of sales leadership in software and technology industries to DTN. He has a strong track record of implementing successful strategic, enterprise, and account management teams globally in both public and private companies. Josh is hyper-focused on leading teams that deliver value to customers through innovation, collaboration, and teamwork. His teams succeed at high levels in driving customer satisfaction, organizational growth and employee engagement.
He has extensive experience in optimizing growth strategies at technology companies and has participated in a wide range of Executive Leadership teams throughout his career. Most recently he served as a VP of Sales for Veritas, where he ran a nearly $1B revenue region. Josh holds a B.A. in Government from the University of Notre Dame.
John McPherson is responsible for all Human Resources activities within DTN. John has demonstrated leadership in effectively developing and deploying human resources initiatives in alignment with critical business strategies, and improving organization performance. He joined DTN in 2016 as vice president-human resources and prior to that spent 12 years in senior human resources roles with Schneider Electric. John also has human resources experience with TransUnion and NAPA Auto Parts. He is a graduate of Houghton College with a Bachelor of Science in Accounting.