Steve Matthesen is the CEO of DTN. He has a wealth of experience in working with organizations who rely on key data and analytics to drive better business decisions. Steve has a proven track record of driving innovation and growth within organizations. Prior to joining DTN, Steve served as a leader within Boston Consulting Group and Nielsen, and was most recently the CEO of Acosta, a B2B sales and marketing agency. Steve believes strongly that data and analytics offers the potential for win-win solutions where DTN customers can both reduce cost and improve service simultaneously. He holds a bachelor's degree and master's degree in electrical engineering and an MBA from The Wharton School.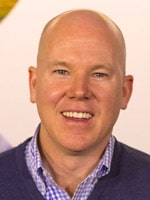 Doug Bennett is a seasoned executive in the digital, data, and analytics space. As SVP Analytics and Professional Services, he leads the commercialization of predictive analytic solutions and deployment of human capital to activate DTN solutions with our customers.
Doug has extensive experience commercializing data and predictive analytics through digital and advisory solutions. Prior to DTN, Doug spent 25 years delivering insights, SaaS, and business intelligence solutions to the consumer package goods industry. He has held executive leadership positions with Acosta Sales and Marketing and Nielsen after beginning his career with Accenture.
Doug earned his bachelor's degree in marketing from Miami University and his MBA from Kellogg School of Management – Northwestern University.
Tim Bridges has nearly 25 years of business expertise in operations and business development. He brings a wealth of experience in acquisition, retention, development, culture, and business strategy execution. As SVP of Acquisitions and Integrations, Tim provides strategic counsel and leadership in DTN's global growth.
Prior to DTN, Tim held several leadership positions within Opera Solutions including Senior Vice President, Head of Solution Delivery and Chief Talent Officer. His successes there include lowering attrition rates by more than 50% while significantly increasing revenue and customer satisfaction. Tim has also held leadership positions within Tower Group and RBC Capital Markets.
Tim earned his bachelor's degree in economics from the University of California, Santa Barbara and his MBA from the Kelley School of Business, Indiana University.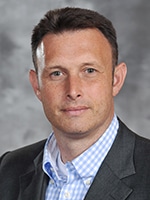 Marc Chesover has more than 20 years of experience in sales, product management and marketing in the software and technology industries. As President Europe & Chief Revenue Officer, Marc will lead sales and customer acquisition worldwide in DTN's five industries.
Marc has an accomplished record of driving growth and impactful sales results for organizations. Most recently, he served as chief revenue officer and board member for MeteoGroup, leading the company's efforts in Europe, North America and Southeast Asia. He has also served in senior leadership roles in the software and technology companies SAP, HCL Technologies and PROS.
Marc is a graduate of King's College in London, England.
Tom Dilworth is an accomplished financial executive with successful experience leading all aspects of accounting, budgeting and financial analysis. He has been Chief Financial Officer for DTN since 2014. Prior to that, Tom served in numerous financial leadership roles with Telvent and Schneider Electric, including Chief Accounting Officer for Telvent GIT and Chief Financial Officer for Telvent North America. He also served as CFO for engineering firm Miner & Miner. Tom has a Bachelor of Science in Accounting from California State University – Stanislaus and a Master of Business Administration from Colorado State University.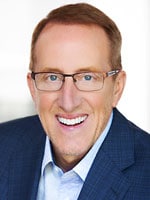 Mike Eilts is the senior vice president at DTN responsible for bringing weather solutions to our customers around the world. Previously, he founded WDT in 2000 with four colleagues in Norman, Oklahoma. Before founding WDT, Mike worked at the National Severe Storms Laboratory (NSSL) for 18 years, the last seven as the Assistant Director. Mike has written more than 75 papers in meteorological journals and conference proceedings and is internationally recognized for his knowledge of Doppler radar and its application to precipitation estimation and hydrology, severe weather warning and aviation hazard detection and prediction. He is an American Meteorological Society Fellow and has an MBA as well as Master and Bachelor of Science degrees in Meteorology, all from the University of Oklahoma.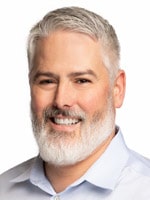 Lars Ewe is a dynamic, effective, and results-driven Chief Technology Officer (CTO). In his role, he sets the overall global direction for technology solutions, products and operations. Lars manages and works collaboratively with product development, infrastructure and business applications teams at DTN as they work to drive innovation for our clients.
Lars has most recently served as the Chief Product Officer and SVP of Engineering for Anaconda, a leader in data science and machine learning solutions. He has a mechanical engineering degree from Technical University in Munich.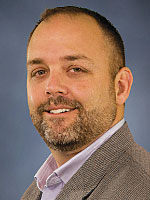 Jay Froscheiser is Senior Vice President-Financial Analytics leading the strategic direction of the Financial Analytics platform and supporting growth in our marketplaces. Jay joined DTN in 1989 and has led various technology, operations and customer facing functions throughout the organization. Other positions he has held include Vice President of Product Development and Operations, Vice President of Active Trader Products and Director of Sales. In addition to building some of DTN's first Internet delivered products, he has been instrumental in the successful integration of several DTN acquisitions. Outside of DTN, Jay has served on the board of a local non-profit information technology group and has supported his wife in the startup and operation of multiple businesses.
Mark Holland joined DTN in 2015. He currently serves as Senior Vice President at DTN responsible for strategic global initiatives. He leads a team of colleagues who focus on bringing DTN weather and agriculture solutions to governments and companies globally. Prior to joining DTN, Mark was a principal partner in a technology start-up company. The technical support and distribution business provided ITS and traffic technology solutions. In addition, he founded a consulting business focused on delivering business development, sales, and channel development best practices and strategies. Other positions he has held include Vice President of Sales and Marketing and President for Quixote Corporations Transportation Technology Division. Mark has a Bachelor of Science in Marketing from Appalachian State University.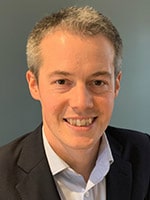 Ben Kelly leads the legal function across DTN, sits on the management team and divides his time between London, Utrecht and the U.S. He qualified as a lawyer in 2007 and has extensive experience of advising on a wide range of legal issues, as well as managing global legal teams. Ben spent the early part of his career working for top city law firms in London specializing in corporate and commercial matters. In 2013, he moved in-house working for a global business in the oil and gas sector before he joined MeteoGroup as their General Counsel in 2017. Ben has since built a high performing legal team and played a key role in the sale of MeteoGroup to TBG and the subsequent integration into DTN. Ben is a graduate of the University of Southampton and the College of Law, London.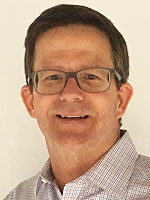 Paul Melgaard is the Senior Vice President of our Energy business. He leads the strategic direction for the marketplace and collaborates closely with customers to ensure DTN helps them prosper. Paul has worked in the energy business his entire career and recently joined DTN from Sunoco, where he was vice president of supply. While there, he led fuel purchasing, exchanges, terminal contracts and organic growth. Paul has also served in leadership positions for Pilot Thomas Logistics, Tri Star Energy and Eco-Energy. He has a degree in finance and accounting from Susquehanna University.
John McPherson is responsible for all Human Resources activities within DTN. John has demonstrated leadership in effectively developing and deploying human resources initiatives in alignment with critical business strategies, and improving organization performance. He joined DTN in 2016 as vice president-human resources and prior to that spent 12 years in senior human resources roles with Schneider Electric. John also has human resources experience with TransUnion and NAPA Auto Parts. He is a graduate of Houghton College with a Bachelor of Science in Accounting.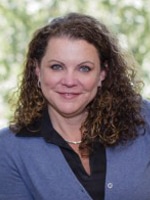 Sarah brings strong expertise in general management, digital marketing strategies, global demand generation, product marketing, public relations and brand activation across web, social and search channels. As the CMO, Sarah champions marketing and focuses on strengthening stakeholder engagement, demonstrating market leadership and optimizing marketing effectiveness globally.
Sarah joined DTN in 2019 and previously held numerous marketing leadership positions of increasing responsibility, most recently as the Interim CMO of Equifax. Her other marketing leadership roles include VP Marketing for LexisNexis Risk Solutions, SVP Marketing for AccuData Integrated Marketing and marketing positions for start-up and large enterprises such as Click Commerce, RR Donnelley & Sons and PLATINUM Technology.
Sarah was named 2018 Marketing Executive of the Year by the Technology Association of Georgia. She holds a degree in Marketing from Loyola University, and an MBA in Strategic Management from DePaul University.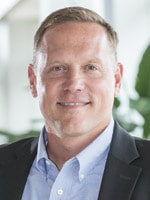 John Teeple is a strategic innovator focused on delivering value to customers through content, grain supply chain and agronomy solutions. As the senior vice president of agriculture, John builds relationships with our producer and agribusiness customers and delivers on a strategic plan to bring critical business-decision tools to the market.
John has deep and diverse global leadership experience in new product development, technology innovation, precision agriculture, advanced manufacturing, strategy and business development. He was most recently the director of advanced technology for John Deere. John holds an MBA from the Kellogg School of Management at Northwestern University and a Bachelor of Science degree from Iowa State University.