Steve Matthesen is the CEO of DTN. He has a wealth of experience in working with organizations who rely on key data and analytics to drive better business decisions. Steve has a proven track record of driving innovation and growth within organizations. Prior to joining DTN, Steve served as a leader within Boston Consulting Group and Nielsen, and was most recently the CEO of Acosta, a B2B sales and marketing agency. Steve believes strongly that data and analytics offers the potential for win-win solutions where DTN customers can both reduce cost and improve service simultaneously. He holds a bachelor's degree and master's degree in electrical engineering and an MBA from The Wharton School.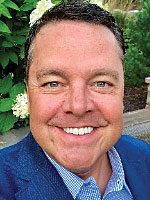 Phil Burroughs has more than 20 years of experience in sales, product management and marketing. Most recently he served as the Senior Vice President, Americas Sales for Veritas Technology. He has also served as the CMO of Evault and as a vice president of global cloud and data center sales with Verizon Communications. Phil is a graduate of Wheaton College in Wheaton, Illinois, and the Wharton School of Business Executive Development Program at the University of Pennsylvania.
Phil is passionate about serving customers and building high-functioning teams that have fun while delivering measurable results. He has a proven track record of driving growth and impactful sales results for organizations.
Tom Dilworth is an accomplished financial executive with successful experience leading all aspects of accounting, budgeting and financial analysis. He has been Chief Financial Officer for DTN since 2014. Prior to that, Tom served in numerous financial leadership roles with Telvent and Schneider Electric, including Chief Accounting Officer for Telvent GIT and Chief Financial Officer for Telvent North America. He also served as CFO for engineering firm Miner & Miner. Tom has a Bachelor of Science in Accounting from California State University – Stanislaus and a Master of Business Administration from Colorado State University.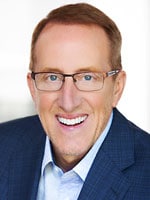 Mike Eilts is the senior vice president at DTN responsible for bringing weather solutions to our customers around the world. Previously, he founded WDT in 2000 with four colleagues in Norman, Oklahoma. Before founding WDT, Mike worked at the National Severe Storms Laboratory (NSSL) for 18 years, the last seven as the Assistant Director. Mike has written more than 75 papers in meteorological journals and conference proceedings and is internationally recognized for his knowledge of Doppler radar and its application to precipitation estimation and hydrology, severe weather warning and aviation hazard detection and prediction. He is an American Meteorological Society Fellow and has an MBA as well as Master and Bachelor of Science degrees in Meteorology, all from the University of Oklahoma.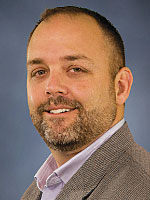 Jay Froscheiser is Senior Vice President-Financial Analytics leading the strategic direction of the Financial Analytics platform and supporting growth in our marketplaces. Jay joined DTN in 1989 and has led various technology, operations and customer facing functions throughout the organization. Other positions he has held include Vice President of Product Development and Operations, Vice President of Active Trader Products and Director of Sales. In addition to building some of DTN's first Internet delivered products, he has been instrumental in the successful integration of several DTN acquisitions. Outside of DTN, Jay has served on the board of a local non-profit information technology group and has supported his wife in the startup and operation of multiple businesses.
Mark Holland joined DTN in 2015. He currently serves as Chief Operating Officer and Senior Vice President at DTN responsible for the Transportation business. Prior to joining DTN, Mark was a principal partner in a technology start-up company. The technical support and distribution business provided ITS and traffic technology solutions. In addition, he founded a consulting business focused on delivering business development, sales, and channel development best practices and strategies. Other positions he has held include Vice President of Sales and Marketing and President for Quixote Corporations Transportation Technology Division. Mark has a Bachelor of Science in Marketing from Appalachian State University.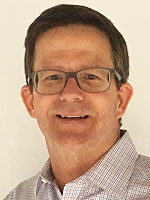 Paul Melgaard is the Senior Vice President of our Energy business. He leads the strategic direction for the marketplace and collaborates closely with customers to ensure DTN helps them prosper. Paul has worked in the energy business his entire career and recently joined DTN from Sunoco, where he was vice president of supply. While there, he led fuel purchasing, exchanges, terminal contracts and organic growth. Paul has also served in leadership positions for Pilot Thomas Logistics, Tri Star Energy and Eco-Energy. He has a degree in finance and accounting from Susquehanna University.
John McPherson is responsible for all Human Resources activities within DTN. John has demonstrated leadership in effectively developing and deploying human resources initiatives in alignment with critical business strategies, and improving organization performance. He joined DTN in 2016 as vice president-human resources and prior to that spent 12 years in senior human resources roles with Schneider Electric. John also has human resources experience with TransUnion and NAPA Auto Parts. He is a graduate of Houghton College with a Bachelor of Science in Accounting.