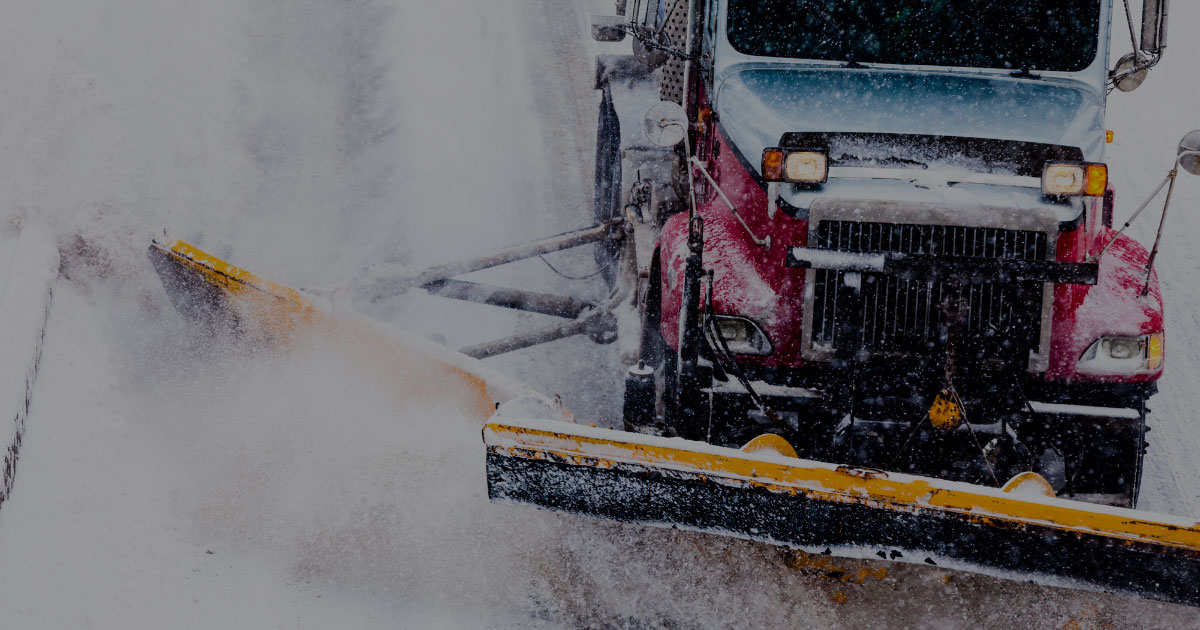 RoadMaster's web portal shows past, present and forecasted road hazards in your maintenance area. Its dashboard features an overview of observations, forecasts, hazard warnings and your actions.
Road hazard dashboard – Keep informed in one glance about hazard warnings for the lowest road temperatures, black ice, high precipitation… in your maintenance area up to 8 days ahead.
Location details – Drill down on locations for RWIS measurements, forecasts and camera images.
Precipitation-type radar– Improve short-term decisions based on real time and forecasted precipitation radar information, distinguishing between rain, hail, snow and freezing rain.
Multi-layer-map – Present RWIS data, camera images, satellite images, weather maps and precipitation radar on a full screen map, and even together in one map if you which.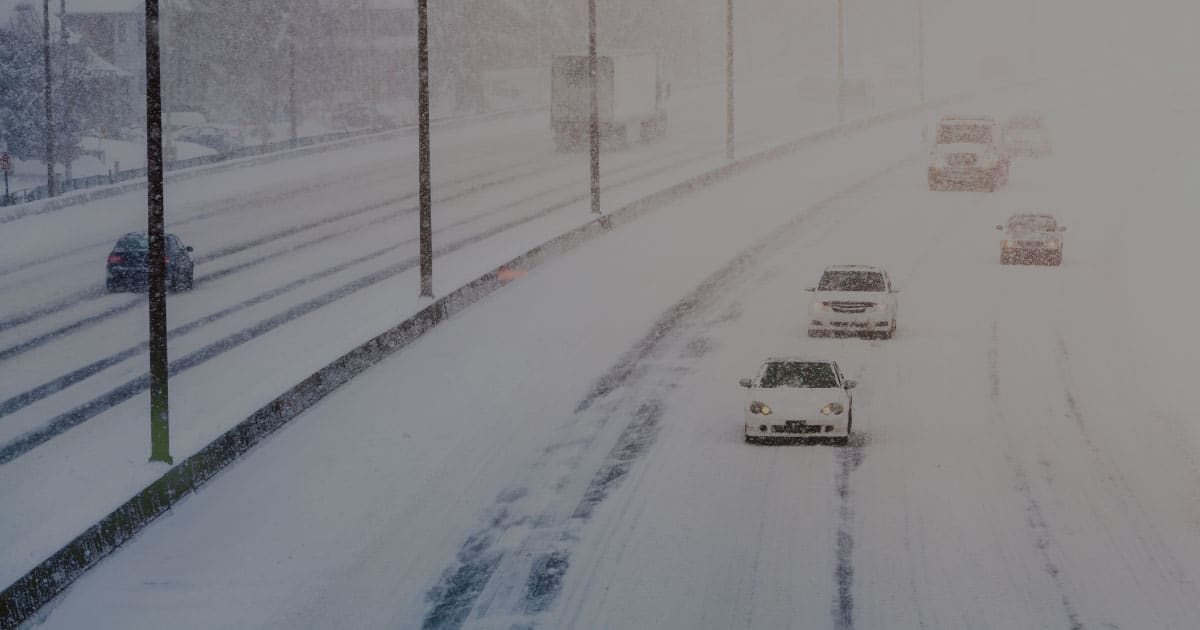 Help Road Managers secure absolute winter safety by providing RWIS measurements, location-specific road weather forecasts, and precipitation-type radar data to support informed gritting decisions.
Secure road safety – Make informed gritting decisions using hyperlocal data on road surface temperature, black ice, hoar frost, snowfall and freezing rain.
Minimize costs and environmental impact Use road-specific weather models drawing on 20+ years of road-forecasting experience to avoid unnecessary treatments and reduce environmental impact.
Improve treatment operations Eliminate liability costs by using archived road weather data to aid decision-making and as evidence to support historical treatment decisions.
Improve information sharing and collaboration: Share real-time gritting decision information with stakeholders.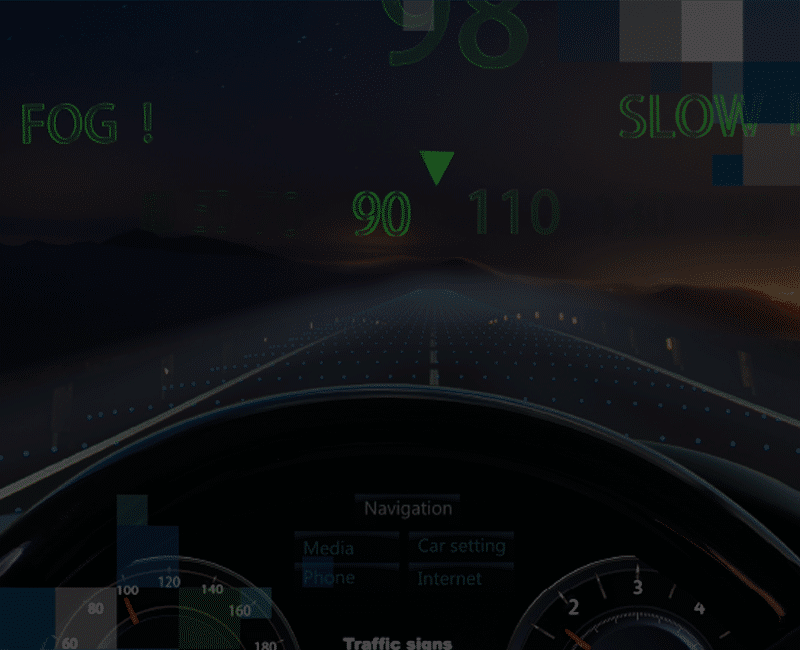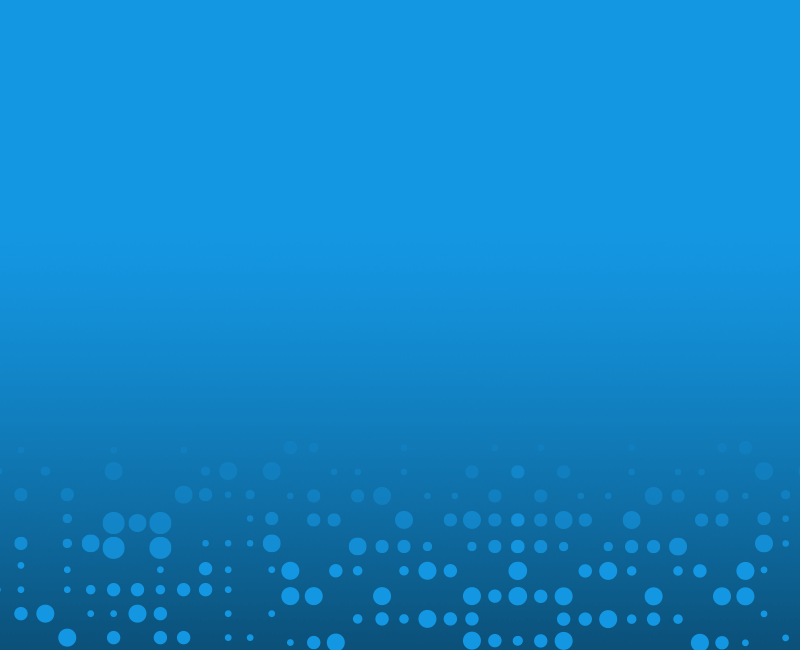 Your ROI using RoadMaster
Discover how DTN RoadMaster benefits decision makers grit their road network.
View infographic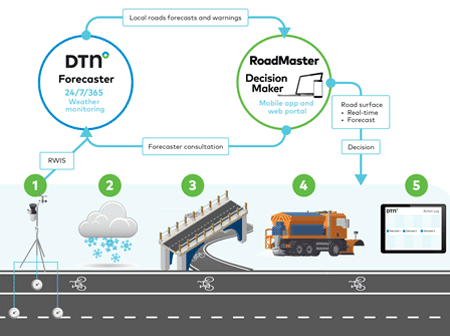 RoadMaster builds on decades of experience in weather forecasting and winter road management.