Early Tropical Storm Season Impacts Offshore Operations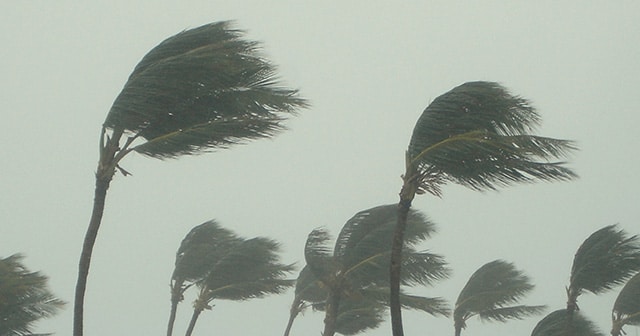 While the official start of the Atlantic hurricane season is just under two months away, there are indications that 2020 will be another active year— and that it will arrive earlier than expected. Above average sea surface temperatures, a mild winter, and potential La Niña conditions hint that there may be above normal tropical storm/hurricane activity.
This weather volatility creates unique challenges for offshore operations. When severe weather conditions develop, offshore operators must shut down production and evacuate personnel ahead of the storm or monsoon. After the weather threat makes the downfall, the crew return to work, the damage assessed, and the facilities repaired. These scenarios mean projects undergo undue delays and absorb additional costs.
Storms around the world
The start of the Atlantic hurricane season is one of many potential weather risks to platform operations. Tropical storms and hurricanes regularly threaten coastal operations around the Gulf of Mexico. At the same time, dust shamals affect the Middle East region, and tropical monsoon affects the SCS and Indian Ocean basin. which are lashed by hurricanes and other powerful storms during the Atlantic hurricane season between June and November. This year early forecasts expect tropical storms as early as mid-May. If so, it would be the sixth year in a row that a storm was named before June 1.
While many factors impact operations and can contribute to delays, nothing has implications quite like severe weather. Weather events can halt offshore production for days, cause damage to infrastructure that causes weeks of delay, and, in the case of catastrophic events, result in months, or possibly years, of setbacks.
With the potential to cause such dramatic delays to projects, let's explore how severe weather impacts offshore operations in more detail – and see what offshore companies can do to mitigate the risks.
Unique challenges of severe and tropical weather
During a hurricane, for example, the current offshore operating approach requires the personnel evacuation before the latest safe departure time and most production and drilling activities to shut down if the structure lies within the predicted path. This isn't a niche problem.
Each year around 100 tropical disturbances or waves propagate over the Atlantic Ocean. Powered by heat from the sea, tropical cyclones are steered by the easterly trade winds and the temperate westerlies. Around their core, winds grow with great velocity and generate ferocious and violent seas. About 25 of these disturbances develop into tropical depressions, of which on average, 10 become tropical storms, 5 become hurricanes, and 2–3 are likely to strike the coast of the United States. Storms that grow into 75 mph sustained winds are classified as hurricanes.
For scenarios like this, offshore companies develop emergency procedures for the operation, evacuation, and securing of each rig or platform in adverse weather. Yet, to make informed decisions, severe weather alerting and decision support solutions largely can help maintain safety and minimize the financial impact.
How alerting and decision support can help manage the challenges of severe weather
While offshore oil rigs, gas refineries, and wind farms can't move their operations out of harm's way, there is a solution to minimize weather-related risks.
Offshore operations and project teams can utilize severe weather alerts and weather data to stay prepared. During tropical season, daily and weekly reports can help offshore operations plan for potential development. As tropical storms develop, offshore operations teams may receive accurate alerts up to ten days in advance, allowing them time to plan for a smart and safe course of action. Other reports, such as a T-Time reports can indicate impacts to specific assets with precise timing and forecasted winds. Weather platforms, like DTN WeatherOps, supported by meteorologists who specialize in marine and tropical meteorology, can give offshore operators actionable insights to keep crews safe and minimize risks.
With the tropical storms potentially getting an earlier start this year it is important to be prepared for weather impacts. Learn more about how to plan and prepare by reading the DTN white paper "Severe weather is inevitable, Planning is essential".
If you are interested in learning more about the tropical storm season and its impact, we have a webinar that we are conducting around the topic. Click to register and learn more.