How IMO's Carbon Intensity Indicator (CII) ratings impact shipping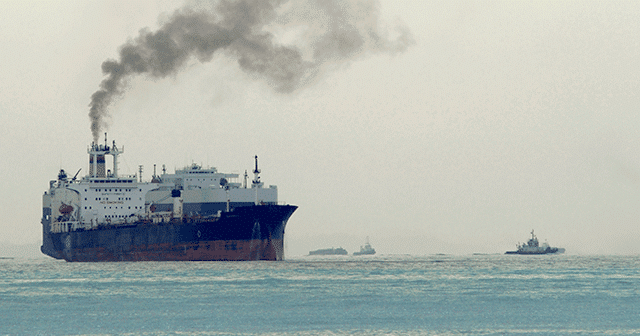 The international shipping industry has turned its focus to reducing the carbon emissions of cargo ships. In fact, the International Maritime Organization (IMO) has plans to reduce them by as much as 70% by the year 2050 (with the 2008 levels as a baseline).
That type of ambitious goal should make it clear what kind of dangers we are facing. However, to create a sustainable future, significant changes need to be made. For example, from 2007 to 2012, ships were responsible for roughly 3% of global CO2 and greenhouse gas emissions, emitting approximately 1 billion tonnes of CO2 and GHGs per year.
This article will outline the IMO's CII, how weather affects shipping, and how you can lower your carbon footprint.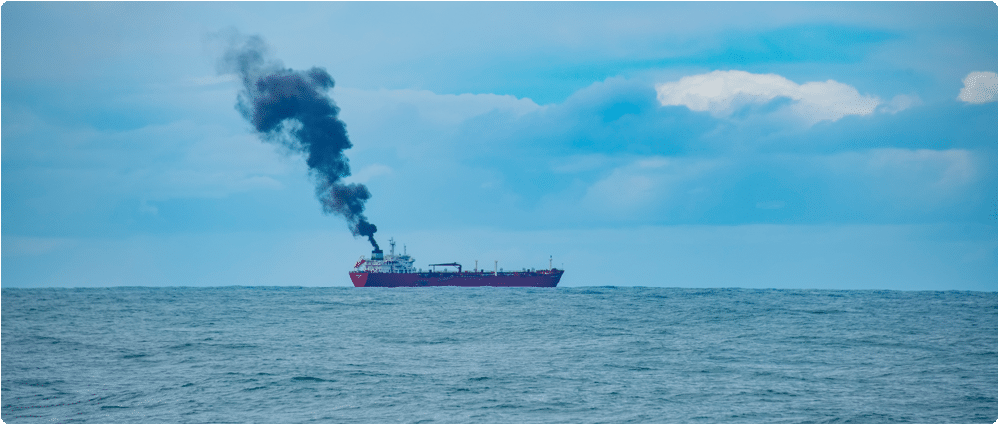 What is IMO's Carbon Intensity Indicator
The carbon intensity indicator is, as the name suggests, a way to measure carbon emissions. The basic CII is calculated as carbon dioxide emitted per cargo-carrying capacity and nautical mile. 
The CII is based on fuel consumption. Fuel consumption is influenced by how a ship is operated, its efficiency, and the type of fuel used. Its value will also be affected by operational parameters such as vessel speed, cargo, weather conditions, and the vessel's condition.
Let's answer a few questions about IMO's CII.
How will CII be ranked?
The CII assesses a ship's operational efficiency in grams of carbon dioxide released per tonnage and nautical miles traveled. It will be a vital component in a ship's annual ranking, ranging from A to E.
When does it come into effect? 
This plan will come into effect in 2023. At that time, all ships will be required to have an enhanced SEEMP with an implementation plan for achieving the required CII that will need to be approved and kept on board.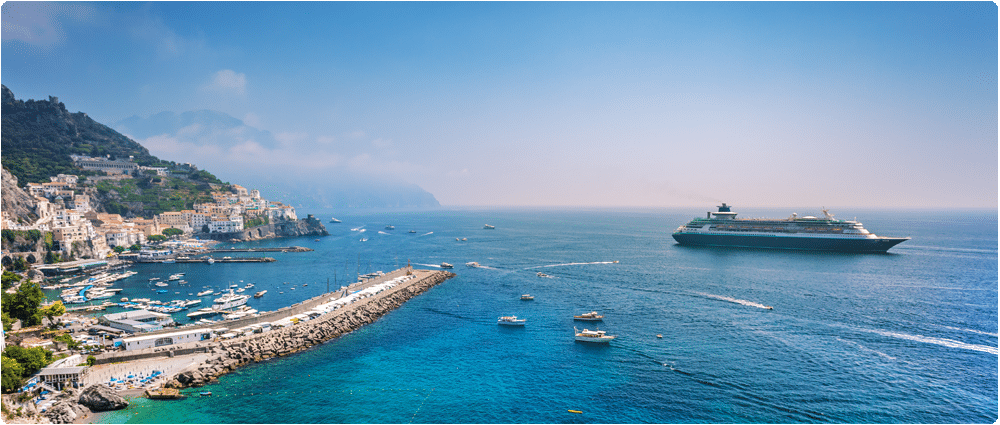 Which ships need to follow this regulation?
The CII applies to all ships above 5,000 GT of the following vessels types:
bulk, gas, combination, LNG, and vehicle carriers

tankers

container ships

general and refrigerated cargo ships

Ro-Ro cargo and passenger vessels

cruise ships
With the EEXI in place, why is this necessary?
The EEXI relates to the design of the ship, whereas the CII relates to its operation. 
Let's illustrate it this way: suppose you purchased LED bulbs for your home. That would be an energy-conscious choice! However, if you left them on all the time, those "energy-efficient" lightbulbs really would not have the same effect.
It's the same with vessels. Design is only part of the solution. Reducing emissions must also be a large part of determining how the ship is operated.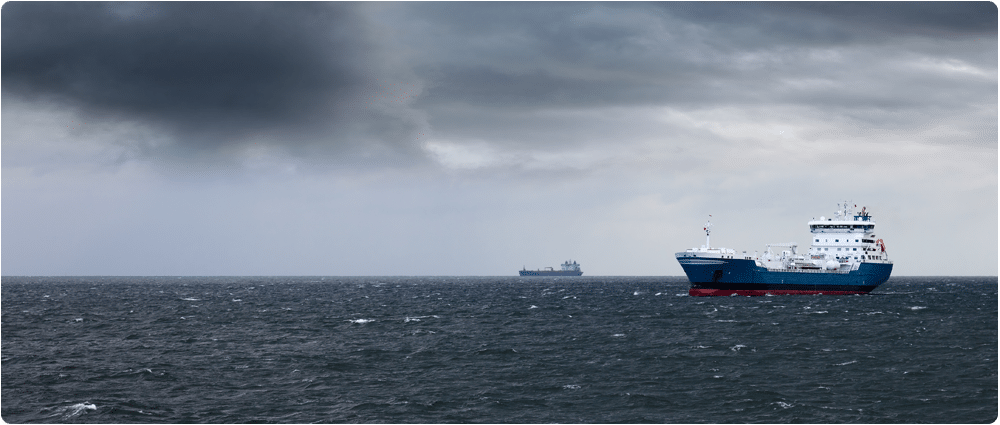 How do weather conditions affect carbon emissions?
The weather influences an estimated 80% of vessel performance calculations. Between hurricanes, cold weather, tropical storms, and high waves, no shortage of weather conditions will affect and slow down your vessel. Even something as simple as the wind direction makes a difference. A ship moving through high winds will need to exert more fuel than a ship in calm waters. 
With shipping, timing is everything. When faced with a storm, ships will usually experience delays. Captains must make up that delay somewhere, so ships will increase their speed, increasing their fuel consumption.
For example, vessels that do not take advantage of dynamic speed routing can end up navigating around inclement weather rather than slowing down or speeding up. This approach uses more fuel and, consequently, increases emissions. 
It's not simply a matter of the shortest distance between Point A and Point B. One example lies when master mariners pass Skagerrak on their way to the United States, they must go just above the British Isles or sail through the English Channel. In theory, passing above the British Isles will shorten the trip by 35 hours. However, the weather can be worse on the alternative route, mitigating the time saved.
How will IMO's CII affect shipping companies?
Shipowners and charterers will use IMO's carbon intensity indicators and their rankings to determine the carbon efficiency of a particular route. For example, it may be that a standard shipping route is not viable during certain times of year because of tropical storms, hurricanes, etc.
Indeed, more attention will need to be given to how you plan your vessel's route. Each delay and each storm will result in higher fuel consumption and lower your CII rating. These carbon intensity ratings will be available to ship owners and charterers, who can then use that information when choosing the best route for their particular vessel.
Thus far, the IMO has not distinguished emissions while the vessel is in motion and when anchored. Therefore, if you need to anchor to deal with a severe weather condition, you could raise your fuel consumption. However, knowing the weather conditions at sea in advance means that you may select a different route and avoid the issue altogether.
How You Can Lower Your Carbon Emissions
According to some experts, more than 1/3 of the world's fleet would fall short of IMO CII ratings. In January 2023, ships that receive a D rating for three successive years or an E rating in any year must implement remediation plans.
How would your ship rank? Anything that you can do to lower your fuel emissions is money well-spent, as these measures will impact your business. 
Given the impact that weather conditions have on your shipping routes, it stands to reason that weather-optimized routing will lower your fuel emissions. However, weather-optimized routing is a delicate balancing act that minimizes transit time and fuel consumption and ensures a safe voyage for the crew.  
The Vessel Insights API allows various roles to make better choices when it comes to their routes. Consider how this powerful tool can improve your operational intelligence:
Better visualize your fleet and operations 

Process high-quality ship-to-shore reports

Achieve a holistic view of external weather impacts on your vessel

Promote green initiatives and benchmark your decarbonization goals

Leverage high-quality data for advanced vessel
Your team can easily compare various options by reviewing the key metadata provided for each route. You may be choosing between an endless combination of routing options. The API's versatility offers the flexibility needed to generate solutions and simplify an overwhelming process.  
If you're looking for a route to lower carbon emissions, learn more about adding the Vessel Insights API to your fleet.