ClearAg Indices: Simplified Insights From Complex Data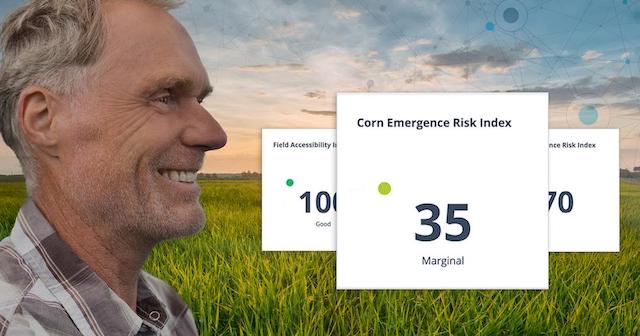 Over the past few months, the Iteris ClearAg team has been developing a set of agronomic indices to demonstrate our ability to distill complex environmental data and its impact on key periods during the growing season or environmental impacts on your product performance.
Our index approach represents a shift from providing you with a wealth of environmental data to providing key, actionable insights. As an analogy, we are aiming to not only offer you the haystack, but also delivering the needle.
Indices can be used to answer questions like:
Which field sites are at risk for emergence issues?
What fields have a risk of disease development over the coming days? and/or
How typical was the environment in one season relative to historical averages?
These insights can be used in real time to aid in decision making or be used retrospectively to support data analysis or better understand what happened at a location or set of locations.
To date, ClearAg has developed a suite of six indices to demonstrate the concept and show the power of simplified insights to support your decision making.
Indices will be available as is, but can also be customized for your particular product or use case. We will be sharing more on our index development efforts, along with examples in the coming months.
Please contact your ClearAg representative with questions or for more information.