DTN State of the Season: A Volatile Spring Awaits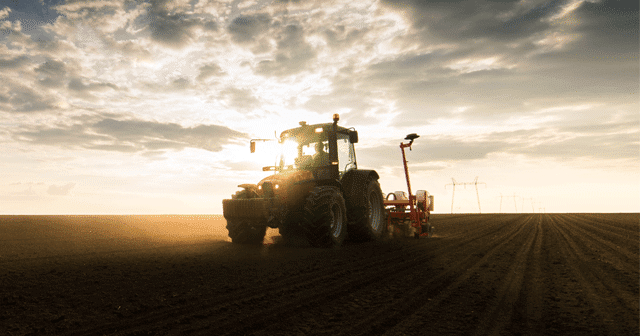 Every spring brings new challenges to agriculture, but the 2022 planting and field work season is shaping up to keep everyone in the industry on their toes. From ongoing weather issues, to the Covid hangover in supply chains, to a burgeoning war in a critical agricultural area, there is plenty to think about for 2022. DTN and Progressive Farmer magazine will continue to keep our customers fully informed with the latest news and the analysis that put matters in perspective.
Grain and oilseed prices should continue to be strong, given the combination of tight supplies, dry weather in some areas that could potentially cut yields, and wetter areas that may lead to planting delays. Add the potential for planting disruptions and shipping issues in the Black Sea, and grain markets could be volatile. But commodity higher prices stand to be offset by higher input costs, input supply issues, as well as potential cuts in production due to weather issues. Let's look at how the spring looks through the lens of DTN experts.
Will La Nina hold sway?
While global events may be capturing more headlines, weather still gets prime attention as we prepare for spring planting in much of North America. The La Nina pattern from 2021 is still running the show, and weather in much of North America's farm country looks warmer and drier for the 2022 spring season, according to DTN meteorologist John Baranick. That could speed up spring planting as lower soil moisture, particularly west of the Mississippi, and warmer weather allows farmers to get in fields sooner. Early field work would add pressure to already tight fertilizer supplies and increase the demand for early deliveries of various inputs.
The drier pattern offers no relief for the Southwest and western Plains, which have been in drought conditions since mid-2020. Other Plains states also are dry. North Dakota, Baranick notes, has had 22 weeks of "exceptional drought" and is 46 weeks into "extreme drought" conditions.
Warmer soils can also mean early weed emergence and an uptick of soil pests. DTN will be monitoring conditions and talking to disease, insect and weed specialists throughout the early planting season to keep producers and agribusinesses up to date on conditions around the country.
As has been typical of La Nina "haves and have nots" conditions, farmers in the eastern Corn Belt could face above-average precipitation through spring and colder than average temperatures.
There also is some danger of late frosts in April and May, which farmers and their suppliers will need to factor in as planting decisions are made.
Markets remain high
As we entered an already volatile 2022 planting season, the recent invasion of Ukraine by Russia added significant uncertainty. Few conflicts have the potential to influence U.S. agriculture as does a drawn out war in the Black Sea.
Ukraine is the world's fourth leading exporter of corn and wheat, notes DTN Lead Analyst Todd Hultman. That country also is the world's largest exporter of sunflower seed oil, poignantly noted by the wide display of sunflowers and sunflower images associated with those supporting Ukrainian independence. That production is an important component of the world's vegetable oil supply, already in tight supply due to production issues in palm oil and tight soybean supplies due to China's appetite for soy meal.
Also see "Ukraine's Impact on Global At Markets"
Given timing in late winter, and the almost two-month warning of possible conflict, much of Ukraine's grain for export has likely shipped so supplies at risk should be minimal by now, Hultman notes. We are not far away however from spring and the emergence of a new winter wheat crop which may be difficult to harvest in eastern Ukraine this year, depending on how events unfold.
War adds to tight input supplies
While conflict may have the short-term result of higher prices for U.S. grains and oilseeds, it also exacerbates the tightness of inputs such as fertilizers and raw materials for ag chemicals.
Russia is a major producer of nitrogen, phosphorous and potash. As of this writing it is not clear how Western sanctions could influence fertilizer and natural gas movement from Russia. Belarus, which is beginning to see sanctions due to its support for Russian troops in the conflict, is the world's second largest exporter of potash fertilizer and was hit with sanctions from Europe and the U.S. in 2021.
None of that bodes well for relief from record fertilizer prices, but much of those costs are already worked into U.S. farmer 2022 crop expense sheets.
See "DTN Retail Fertilizer Trends"
See "Conflict Triggers Fertilizer Concerns"
Crop insurance promises record safety net, at a cost
High grain prices have resulted in record-high U.S. crop insurance guarantees, which were set at the end of February. While that may lead to a higher premiums, the price levels they secure should give farmers some confidence to weather high production costs.
Fuel costs remain high
Crude oil prices surged to their highest levels in seven years as war broke out. The main concern is Russia may hold back oil production as a lever against any punitive response from the West. Oil producing countries have begun to say they will increase production to steady the global economy, but as with all such efforts the end result on prices at retail levels is yet to be seen.
Russia's attack does add to inflationary pressures in the West, disrupts shipping in the Black Sea region, injects fear and increases price volatility in ag markets and may disrupt the ability of Ukrainian farmers to plant and harvest crops in 2022, Hulman said.
Farmers will likely hold 2022 crop marketing plans close to their vest as planting approaches, straining grain originators' ability to lock in deliveries come fall.
Livestock glut worries lessen
The livestock sector seems to be stabilizing, even as concerns over packer concentration and lack of transparency in meat markets have been a regular discussion point at winter livestock and farm organization meetings. The latest cattle on feed numbers released by USDA showed 12.2 million head on Feb. 1, 2022. While the highest Feb. 1 inventory since the series began in 1996, the fact it is only 1% above the previous year bodes well, according to DTN Livestock Analyst ShayLe Stewart.
"Since October 2021, (monthly) placement numbers have been greater than those of a year ago, and by substantial measures," Stewart said. With the drought in the West and mountain states limiting feed, Stewart said it appears cattle are being moved through the feedlots, easing somewhat concerns of a large glut of cattle hitting the market and depressing prices.
See "USDA Feb. 1 Cattle on Feed Report"
Volatility typically breeds volatility, making the need to keep up with the ever-changing landscape more important that ever this year. Stay tuned to DTNPF.com for breaking news, and consider subscribing to MyDTN and our other digital products to get even more critical news and analysis from the DTN and Progressive Farmer team.
To learn more about the Spring weather preview, markets outlook, insurance prices, and other DTN solutions, visit https://www.dtn.com/agriculture/agribusiness/seasonal-planting/