Grid Hardening: How To Protect Utilities In The Event Of An Emergency
Grid hardening has been a topic of discussion in the utility industry for many years. This nation's electric grid has not been entirely upgraded in some time.
Also, higher average usage has increased, meaning we have become even more reliant on aging infrastructure. Therefore, now is the time to innovate and protect the prosperity of utilities that use and maintain this grid.
Several issues and events have brought this issue to the spotlight. Never before has the grid been more vulnerable to physical and cyber attacks. Additionally, in recent years, weather events have become more severe and frequent, putting additional strain on a grid that has been in place for some time.
In light of these threats, utilities have been working to harden the grid. That involves various activities and strategies designed to make the grid more resilient and less vulnerable to attack or disruption.
In this article, we will discuss three main issues: the challenge of aging utility infrastructure, how grid hardening can help protect against various threats and how you can use Storm Impact Analytics to create a comprehensive response to threats to your utility.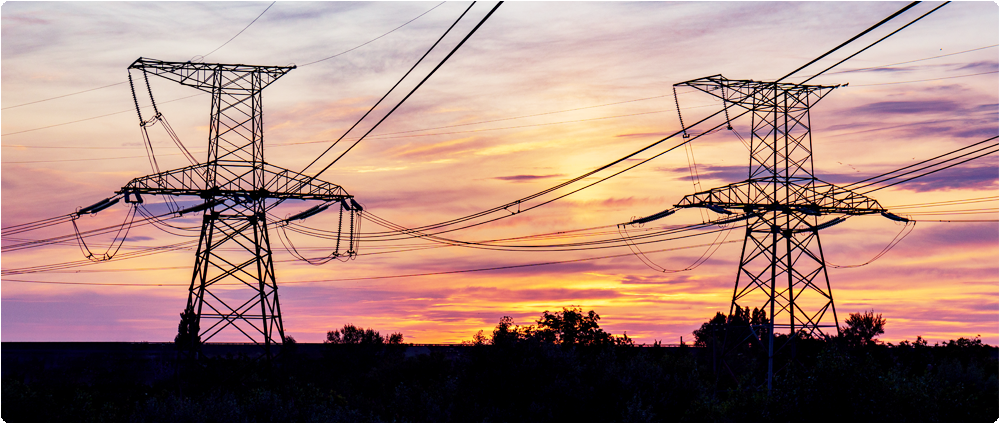 Grid hardening in the face of aging utilities
Simply put, the US grid needs a significant overhaul.
The US Department of Energy found in 2015 that: 70% of power transformers are more than 25 years old, and 60% of circuit breakers are more than 30 years old. The majority of transmission lines are more than 25 years old.
Consider what that means. When utility companies installed those circuit breakers, the population of the US was 100 million fewer people than today. Personal computers were in their infancy. Global energy consumption has risen by over 160% since then.
An additional factor to consider is the increase in extreme weather events. A National Oceanic and Atmospheric Administration study found that the number of billion-dollar weather events has quadrupled since 1980.
The fact is that the world has changed dramatically. Average energy needs have drastically risen, populations continue to grow, and climate change has created more frequent and increasingly severe weather events. The US grid needs to be maintained and fortified to withstand these events.
The risks associated with power outages are too high to ignore. From economic losses to public safety concerns, utilities must do everything they can to avoid grid failure.
The good news is that regulators and legislators have taken notice. The bipartisan infrastructure bill passed in 2021 has set aside $5 billion expressly for grid hardening measures. Grid hardening makes the electrical grid more resistant to damage from severe weather and other external threats.
Let's discuss some specific ways that grid hardening can be achieved and what it means in the face of natural disasters.
Pole Design
Traditionally, poles were made of wood. However, wood poles are susceptible to damage from high winds, rot, and insect infestation. As a result, many utilities have begun to replace wood poles with steel or concrete poles. These materials are much more durable and can better withstand severe weather conditions and flying debris.
One utility has required that the poles in storm-prone areas be able to withstand gusts up to 100 mph (177 kph). This requirement is in addition to the standard requirements for strength and stability.
Concrete or steel poles are also more resistant to fire. The material type is an important consideration, as downed power lines are a major cause of wildfires.
Underground Power Lines
Another grid hardening measure that utilities have adopted is the undergrounding of power lines. Burying conduit with the cables inside protects them from damage due to high winds, falling trees, and other debris.
Undergrounding is a more expensive option than using poles, but it offers many benefits. In addition to increased protection from severe weather, underground power lines are less likely to cause fires.
Some utilities have found undergrounding cost-effective in the long run because the lines require less maintenance and are less likely to need repairs or replacement over time.
Use of Smart Technology
Innovative technology is another tool that utilities can use to harden the grid.
Smart meters are an example of this type of technology. They allow two-way communication between the utility and the customer. Utilizing real-time power usage monitoring, utilities and clients can help identify problems before they cause outages.
The limits of grid hardening
While hardening the grid will somewhat alleviate the problem, it is not a perfect solution. No matter how strong or resilient the infrastructure is, it cannot withstand every possible scenario.
For example, concrete poles are much more resistant to high winds than wood poles, but they can still be toppled if hit by a large enough object.
As well, grid hardening measures will take time to implement. Much of the electrical infrastructure in the US is outdated and will need to be replaced. That will be a costly and time-consuming process.
It is important to note that grid hardening is not a cure-all for the problem of power outages. While it is a step in the right direction, utilities need more.
Utilities need to be able to face these increasing major weather events confidently. How? By having comprehensive business intelligence.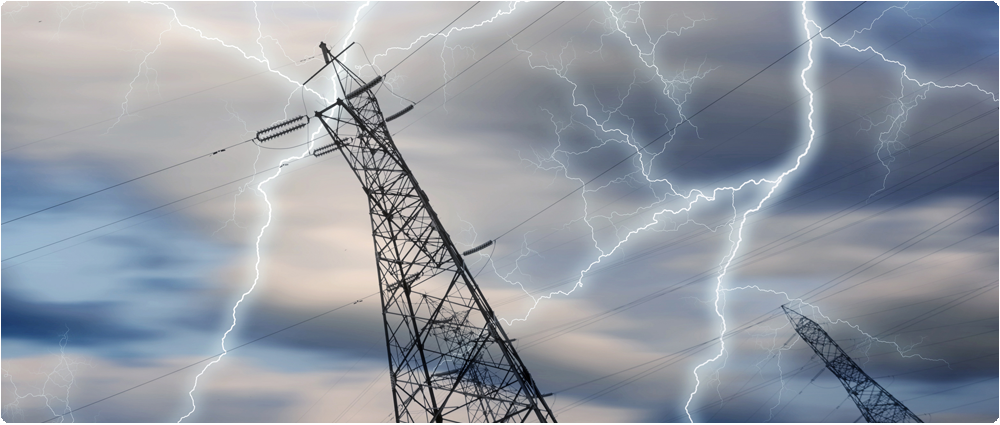 Complete business intelligence of utilities
A solution to this complex situation requires a full view of the challenge.
With Storm Impact Analytics, utilities can better understand the severe weather event headed their way. They can predict the damage it will cause to their system and make real-time decisions accordingly.
Actionable insights will allow utilities to stay ahead of the storm rather than react to it after the fact. Mutual assistance can be requested from allied utilities with confidence that available resources will be used as efficiently as possible.
Not only will you benefit from award-winning weather intelligence, but you can also know how that weather will affect your operations and make decisions accordingly. We combine our weather intelligence with your utility records, including your vegetation management, to give you a complete picture of what to expect from an oncoming severe weather event.
Business intelligence is the critical factor that will give utilities an edge against severe weather events.
Click here to learn more about how Storm Impact Analytics can help your utility be prepared.