Using weather data to minimize telecom tower power outages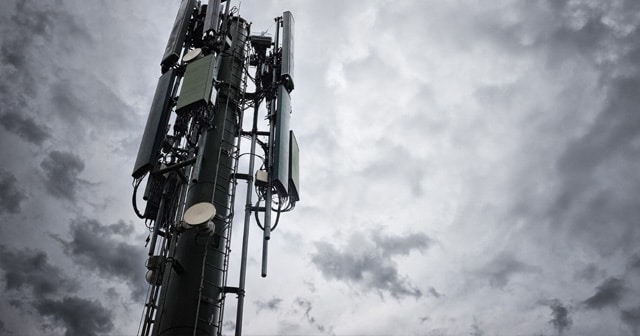 Studies show that weather disrupts up to 70% of the operating and financial performance of companies globally and is estimated to cost U.S. businesses alone nearly $630 billion annually.
The telecom industry is no exception from this statistic, with hundreds of thousands of telecom towers in the United States that are vulnerable to volatile weather. Extreme events, from severe weather to wildfires, can have a significant impact on telecom infrastructure, and leveraging weather data in decision making can help prevent and minimize the duration of the outages that may result.
Weather by the numbers
In fact, most power outages can be attributed to increasing weather volatility. Due to the number of superstorms in recent years, there have been thousands of outages, with utilities spending significant, unplanned dollars on recovery and restoration efforts.
Some key outage figures include:
Outages due to the weather: 44%
Major weather-related grid disruptions: 78%
The frequency of major outages has increased six-fold in the past 20 years
In the last decade, extreme weather losses have totaled $476 billion
If you look at other recent trends, such as extreme rainfall, it also supports the argument that this volatility will continue. A network's resilience becomes significantly more important as the frequency and intensity of severe weather have continued to increase over the years.
The importance of planning
Understanding the weather patterns and having access to accurate forecasts can help tower operators proactively plan for severe weather impacts. By effectively using weather data, tower operators can create plans before major weather events occur to help reduce vulnerability, save money, and even determine potential options for rerouting cell traffic to manage load without disrupting service.
In addition to driving decisions with your own weather data, it's also important to know how the utility partners you count on for consistent power also prepare to deal with outages.
Learning from utilities
The utility industry has long used weather data to help drive more efficient business practices. The majority of U.S. utilities work with private weather companies and regularly demonstrate how weather data and predictive analytics improve crew placement and reduce outage times. There are major utilities across the northeastern United States in particular, that use outage prediction solutions to make complex decisions during the days leading up to a forecasted storm that may produce power outages in their service territory. These companies turn weather intelligence into actionable plans to prepare for outages and deploy crews, often in advance, to restore power faster.
These plans often use weather forecasts in conjunction with other data to create the quantitative predictions, including an estimate of the outage incidents in a utility's service territory, before a storm's arrival.  This is often referred to as machine learning and can determine where outages will likely occur throughout a utility's entire network. It can also provide useful resiliency insights, highlighting areas of weakness, as illustrated by outage incident history and the damage forecasts themselves.
Telecom tower operators can use the same approach. These predictive analytics can contribute to more efficient and effective weather incident preparation. Making sure you have accurate, timely weather data available to help drive decisions can help you protect your assets and plan repairs and maintenance before disasters happen.
More weather management resources
Read our whitepaper to learn more about how you can use weather data to plan and prepare so you can minimize outages.
To discover how WeatherSentry® can help your business, please visit our solution page.