2019 U.S. propane exports grow 15 percent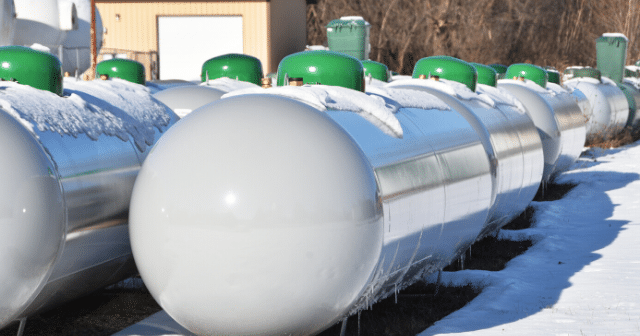 U.S. propane exports have grown substantially in the last 10 years, climbing from 85,000 barrels per day in 2009 to 423,000 bpd in 2014 and 949,000 bpd in 2018, and have surpassed more than one million bpd each of the last six months, according to data from the Energy Information Administration (EIA).
The United States exported more propane than motor gasoline in 2018 for the third consecutive year, making propane the nation's second-largest exported petroleum product behind distillate.
Growing production of associated gas in the Permian basin and wet gas in Appalachia has pushed U.S. natural gas liquids (NGLs) production in recent months to about 4.8 million bpd, a record high. U.S. production of three NGLs—propane, butane, and natural gasoline – are each expected to increase a little more than 7 percent in 2020, according to the EIA.
That growth in U.S. output is driving exports higher, with U.S. propane exports having averaged 1.048 million bpd in the first nine months of 2019, according to EIA, up 138,000 bpd or 15.1 percent from the first three quarters of 2018.
Most U.S. propane is exported from terminals on the Gulf Coast, with PADD* 3 propane liftings averaging 882,000 bpd in the first nine months of the year for an annual growth rate of 144,000 bpd or 19.5 percent. About 543,000 bpd or 62 percent of Gulf Coast PADD 3 propane exports went to Asia during the first three quarters of 2019. Over the same period, East Coast PADD 1 propane exports more than doubled, up 70,000 bpd or 57 percent to 123,000 bpd, and reached a record high at 188,000 bpd in September.
Infrastructure to export a higher volume of propane also is growing. In September, approximately 175,000 bpd addition to LPG export capacity at Enterprise Products Partner's hydrocarbons export terminal on the Houston Ship Channel lifted effective U.S. propane export capacity to roughly 1.45 million bpd, according to EnVantage Inc. natural gas liquids analyst Peter Fasullo.
Sunoco Logistics Mariner East 2 NGLs Pipeline was brought partially online in late-2018, lifting the company's ability to load propane at its Marcus Hook export facility in Pennsylvania to about 200,000 bpd. Reaching nameplate capacity on Mariner East 2 and the completion of the long-delayed 275,000 bpd Mariner East 2X Pipeline could boost Sunoco's Marcus Hook LPG export capacity by another 200,000 bpd.
At 351,000 bpd, Japan was the top destination for U.S. propane exports in 2019 through the third quarter, up 133,000 bpd or 61 percent from year ago, with U.S. shipments to the Asian nation originating from both PADDs 1 and 3. Mexico, the second most popular destination for U.S. propane, received an average 131,000 bpd of propane in the first three quarters of 2019, an increase of 17,000 bpd or 14.9 percent from the same period in 2018.
As might be expected, exports to China have dropped sharply since August 2018, when Beijing levied a 25 percent tariff on propane sourced from the United States. Year-to-date through September, U.S. propane exports to China averaged about 5,000 bpd, down from 68,500 bpd in the same period in 2018, according to the EIA.
U.S. propane exports are poised to grow further in the year ahead with planned expansions at the three largest LPG loading facilities on the Gulf Coast and the possible completion of the Mariner East 2X NGLs Pipeline. Enterprise is working on a 275,000-bpd expansion of LPG loading capacity at its Houston Ship Channel hydrocarbons terminal with project completion expected by the third quarter of 2020, lifting nameplate capacity to about 1.1 million bpd when completed. Targa and Energy Transfer are expected to double their propane export capabilities in the months ahead to 430,000 bpd and 400,000 bpd, respectively.
More market intelligence information is located here.
* Petroleum Administration for Defense District