Is your sales and marketing aligned with your strategy?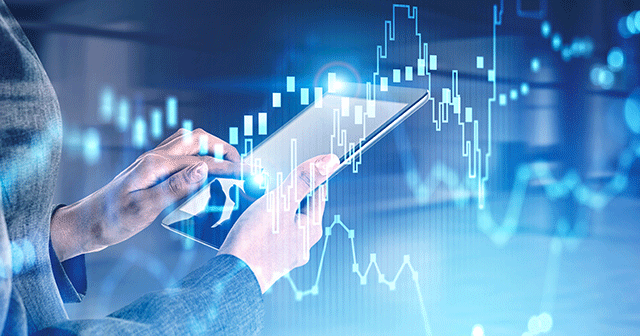 A significant amount of time, money and resources are invested in developing a successful go-to-market plan – and for good reason. The GTM plan positions the company to be successful throughout the lifecycle of the product or service. Just as important is that a sound GTM plan can flex when the market, or external drivers, change. Having spent considerable time as a strategy consultant for several clients, I often see these three key issues inhibit a strong GTM plan in the agribusiness sector.
The strategy is being driven by anecdotal information, personal experiences, and a gut feeling on the market, instead of a data-driven approach
The strategy is too vague to provide proper parameters for successful execution and measurable results.
The marketing and sales teams are not aligned with strategy development.
At DTN, there are a set of solutions we have categorized as Sales and Marketing Solutions that solves these challenges. The solutions are available as a general set of data that can be customized and directly imported to your technology solutions or through different DTN applications that include AgriBI (strategy planning), FarmFocus (marketing) and FieldVision (sales needs).
Strategy (Insights)
Strategy development begins with a core question or a goal, such as "How can we grow 10% per year over the next 5 years"? To answer that question, start with data. With AgriBI you can leverage more than 10 years of farmer and crop data, including spending and market share information, bushels, gross farm income, and much more.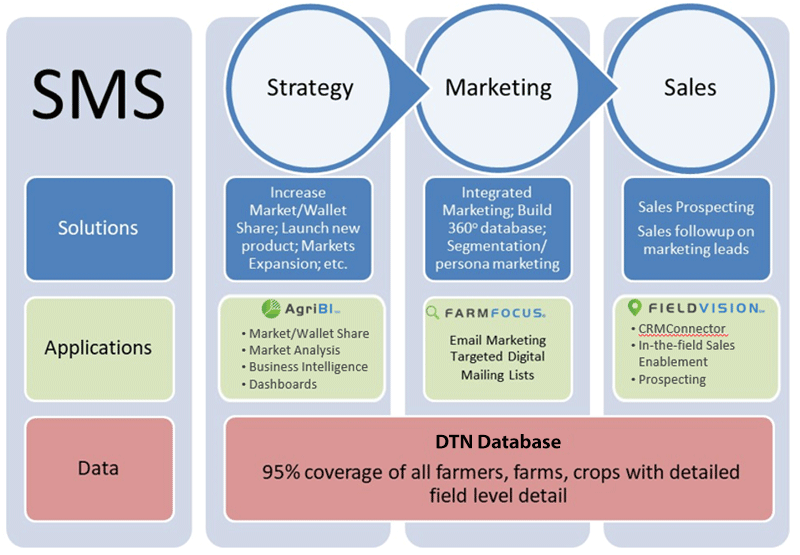 Merging your own customer data with DTN data on farmers and ranchers allows you to confidently analyze the best avenue to pursue to achieve that goal. Here are some examples of the insights provided through DTN solutions:
Share of the market by:

Crop
Input
State/County or business hierarchy (e.g. Central Northwest division)
Locations with radius
By size or type of customer
By farmer persona (e.g. sustainable farmer, AgTech farmer)

How are we doing in capturing the majority of the customer's spend (e.g. wallet share)?
Where do we need to prospect?
Where do I have gaps in my footprint?
Where are we doing well and where are we not (i.e. trending)?

Ag is a zero-sum game so key consideration should be focused on whether better engagement with customers to drive wallet share improvement and loyalty should be prioritized or if there is an urgent need to prospect and attract new customers. Each requires approach requires a different execution. AgriBI unlocks the insights needed to hone your focus with objective customer data accessible to all your teams for successful marketing and sales strategies.
Marketing (Precision)
With your go-to-market strategy in hand, you can now use that same data to execute sales and marketing campaigns with precision to ensure you are marketing against the right opportunities. Some best practices include:
Using the market segment data from AgriBI to inform marketing segmentation strategy and plans.
Targeting digital ads across display, social, TV, etc. to the segments defined above to generate growth in brand or product awareness.
Arm your field marketing teams and sales managers with FarmFocus to empower local execution.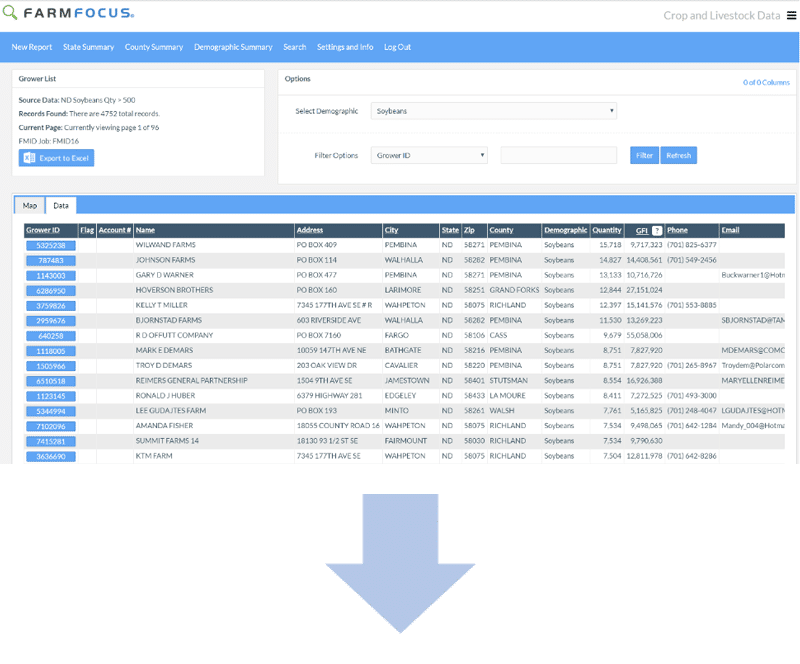 Direct Mail
Email
Phone
Digital / Programmatic Marketing
Social
Sales (Knowledge)
The last mile in your go-to-market strategy is a successful interaction with the customer or prospect. By providing sales teams with detailed data, it enables them to have a better understanding of the grower's needs, before they even start the conversation. DTN FieldVision give sales teams the ability to identify a farmer's needs through data about their farm operation, crop rotation, owned vs. leased land, history, etc. This knowledge better positions sales teams to be emphatic and accurate in diagnosing farmer needs and suggesting appropriate solutions. Chances of winning their business increases if you know that they are a 1,500-acre corn and soybean farmer who has been experimenting with winter wheat, has expanded their operation from 750 acres over the last five years, and is interested in using technology to maximize profitability. Additionally, the marketing team has been working in tandem to build brand awareness and authority in the marketplace and is likely familiar to the customer or prospect.

Agribusiness is in a dynamic time where traditional models of serving the farmer are being upended and disrupted with advances in technology, evolving market factors, increasing supply chain issues, and the ever-changing prices and global trade cycles. Addressing key issues at the beginning of your strategy are critical to making smart, confident decisions about your go to market plan.
For more information about DTN Sales and Marketing Solutions, visit our product page where you also have an opportunity to get connected with one of our DTN product experts.